On Senegalese TV
July 23, 2018
Catch Hillary on Senegalese TV during her participation as a FAO fellow in a FAO Regional Consultation Meeting (19 countries, 70 participants) recently conducted in Senegal.
Alumnae Jill Hamilton and Chrissy Hayes tapped for Knauss Fellowship Program
July 16, 2018
Jill Hamilton and Chrissy Hayes, both co-lab alumnae, have been named finalists for John A. Knauss Marine Policy Fellowships. The Knauss Fellowship program places recent university graduates in federal agencies and offices to work with policymakers and staffers on coastal policy issues of national consequence. Read more about it here.
En la orilla at Duke Marine Lab Open House
July 14, 2018
Our film En la orilla was presented at the Duke Marine Lab Open House on July 14. The film tells the story of a family in Agua Verde, a 256-person town on the eastern coast of the Baja Peninsula in Mexico, and how the father, Gaspar,  struggles to catch enough fish and make enough money to pay for the things his family need. Link to the film's webpage here.
Hidden Harvest 2 in SOFIA 2018
July 9, 2018
The Hidden Harvest 2 (HH2) project is featured in FAO's latest report on The State of World Fisheries and Aquaculture (SOFIA) 2018. SOFIA is a  bi-annual flagship publication that highlights the key role that fisheries play in meeting FAO's goal of a world without hunger and malnutrition. On page 140 of its newest edition, the authors discuss the significance of HH2 to increase the available information on the socio-economic contributions of small-scale fisheries.
Download the HH2 section here.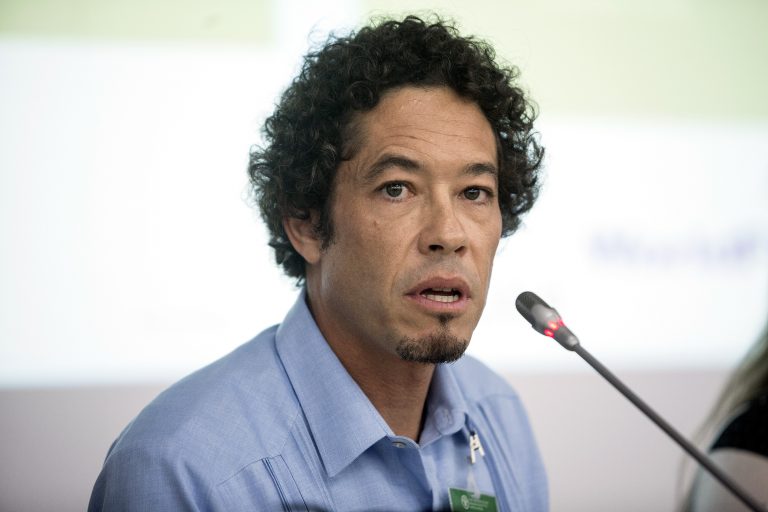 Participation in COFI in Rome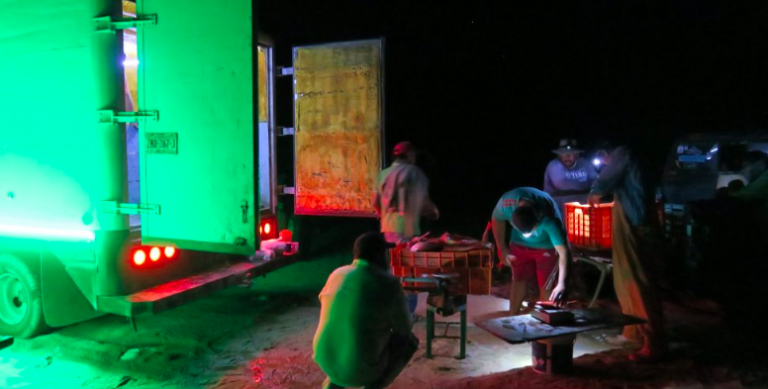 Trading fish in Baja California Sur, Mexico
2018
Read about the project that is part of an international group of interdisciplinary sustainability scholars and practitioners focused on Mexico's small-scale fisheries called MAREA, committed to understanding the connections among people and nature. More about MAREA here. (Spanish version)
Explore an infographic about the marine supply chain produced as part of this project.
Hidden Harvest Program Brief
May 2018
Learn here about the collaboration between FAO, Duke, and Worldfish to expand our understanding of the global contribution of small-scale fisheries.
Hidden Harvest Workshop in Seattle
May 2018
Catch Xavier and Mar discussing the methods for Hidden Harvest 2 with experts in various fields and view the panel session, "Hidden Harvest: a Deep look at small-scale fisheries", LIVE with the Nereus Program, (FAO), and The WorldFish Center at the University of Washington. 
Fish and Nutrition Report released
May 2018
Duke Marine Lab alumni Abigail Bennett, Ph.D. (2016), at the time at Duke University's World Food Policy Center, now at Michigan State University, led a report on the state of the science on fish and nutrition released on Tuesday. Other authors include Abby's former advisor, Xavier Basurto, and John Virdin from the Nicholas Institute for Environmental Solutions as well as collaborators from the World Bank and The Environmental Defense Fund. In the context of the recently agreed-on United Nations 2030 Agenda for Sustainable Development, which includes the goal to end hunger, achieve food security, and improve nutrition, this report synthesizes current understanding of capture fisheries' contributions to food and nutrition security and explores drivers of those contributions.
Read a Q&A with the authors here.
Here, Abby talks about the new report with Kelly Brownell.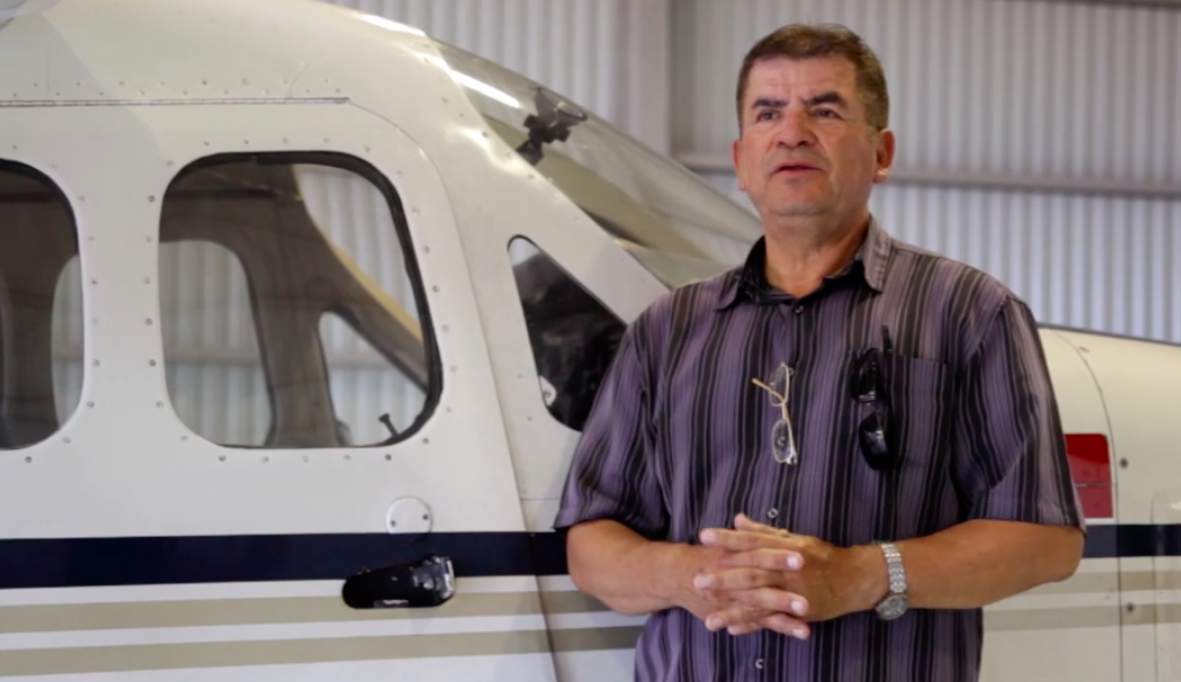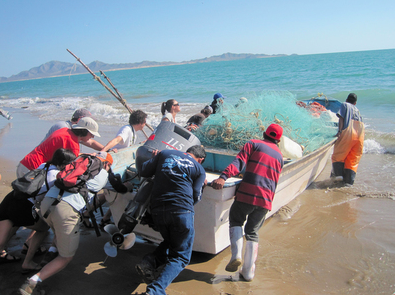 Communication: Post-truth predicaments
How can scientists get through to a public that's seemingly indifferent to objective facts?
As Donald Trump prepares to take office, how should scientists negotiate this new world order, in which objective facts and evidence can be lost in the noise generated by direct appeals to emotion, sentiment and deeply held personal beliefs? How can they best engage with the public and serve as a voice for science? Nature asked three experts for their views on how to redress the balance. Read about Xavier's response here.
The Washington Post coverage of our study on cooperative resource governance