Alicia R Timme-Laragy, PhD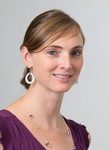 Allison Phillips (Flynn), PhD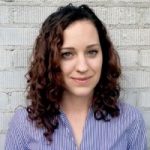 After graduating in 2019, Alli joined the Risk Assessment and Natural Resources Division of Arcadis, a global consulting firm. As a Staff Toxicologist at Arcadis, she worked on projects including site-specific risk assessments, the tracking and review of new chemical regulations and hazard derivation methods, exposure assessments and product stewardship evaluations. Alli then became an ORISE postdoctoral fellow at the U.S. Environmental Protection Agency in the Advance Analytical Chemistry Methods Branch. There, she worked on prioritizing bioactive and bioaccumulative components of complex mixtures via effect directed analysis and high resolution mass spectrometry, developing a comprehensive checklist for evaluating the quality of non-target analysis studies, identifying chemical indicators of non-chemical stressors in house dust, and laying the framework for the use of non-target analysis in rapid response scenarios. She is now a federal Toxicologist in the Toxic Effects Assessment Branch at EPA, where she derives Provisional Peer-Reviewed Toxicity Values.
Chrissy (Figan) Crute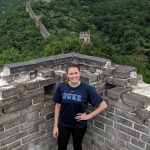 Casey Lindberg, PhD
Daniel Brown, PhD
Dr. Daniel Brown joined the Western Carolina University Biology Department as an Assistant Professor of Developmental Biology in 2021. He currently teaches Developmental Biology, Molecular and Cellular Biology, and Genetics. His lab studies combinatorial toxicant exposures and cardiac development as well as fin regeneration in the zebrafish model system. Prior to beginning his faculty appointment, Daniel was an Instructor of Biology at the North Carolina School of Science and Mathematics from 2017-2020. Daniel completed his postdoctoral training in cardiovascular development at the University of North Carolina at Chapel Hill. While at UNC, he gained valuable teaching ad pedagogical training through the SPIRE Postdoctoral Fellowship Program. In the Spring of 2017, Daniel served as a Visiting Assistant Biology Professor in the Department of Biological and Biomedical Sciences at North Carolina Central University teaching Introductory Biology: Molecules and Cells. Prior to attending UNC, Daniel completed his doctoral work at Duke University's Nicholas School of the Environment in the Integrated Toxicology and Environmental Health Program. Daniel's teaching and research interests lie at the intersection between anthropogenic contamination and environmental health with an emphasis on Cardiovascular Development and Toxicity.
Dana Dolinoy, PhD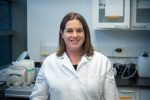 Jess Brandt, PhD
Jess is currently an Assistant Professor in the Department of Natural Resources of the Environment and the Center for Environmental Science and Engineering at the University of Connecticut. Her research group broadly addresses how the continual loading of contaminants is impacting the health of recipient aquatic ecosystems. Their primary goal is to shed light on current and anticipated environmental issues and inform policies that will improve aquatic life protections.
Joel Meyer, PhD
Kristina D. (Dam) Chadwick, PhD, DABT
Maxwell Leung, PhD
Sam (Samantha) Hall
Tess Leuthner