Anna Lewis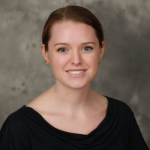 Beverly Jones deSouza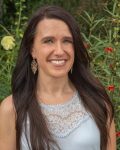 Beverly earned her B.S. in Biology from Massachusetts Institute of Technology then worked as a research technician in several labs studying a range of topics, including immunology, cancer biology, and sex determination. After spending a few years as a stay-at-home mom, she returned to school at Duke and earned a Master of Environmental Management degree with a concentration in Ecotoxicology and Environmental Health. Her Master's Project examined the toxicity of metabolites created during bioremediation of environmental contaminants. During the PhD program, she plans to delve into more mechanistic studies of the effects of environmental contaminants on human health.
Chrissy (Figan) Crute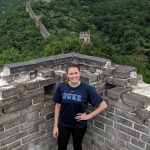 Christina Bergemann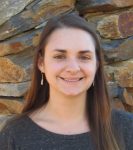 Christina graduated with her B.S. degree in Environmental Science from the University of North Carolina at Chapel Hill. Since graduating, she has been working in the Nicholas School for the past two years, looking at how preconception exposure to toxicants alters mitochondrial function in offspring. In the future, she hopes to explore how diet and the microbiome can influence chemical susceptibility and mitochondrial function.
Dillon King
Elizabeth Fleming
Ilaria Merutka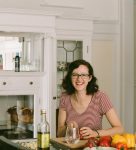 Katherine (Kate) Morton
Kirsten Overdahl
Marissa Guttenberg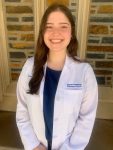 Paige (Bippus) Varner
Risa Gearhart-Serna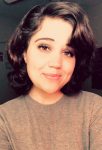 Samantha (Sam) Murphy
Samantha earned her B.S. from the University of Tennessee Knoxville, majoring in Ecology and Evolutionary Biology, with a minor in Chemistry. During her undergraduate years, she completed a summer internship with the Duke Superfund Program, which broadened her passion for environmental studies. She later conducted research at Oak Ridge National Laboratory, investigating the fate of methyl mercury in the presence of manganese dioxide solids. During her doctoral studies, she is excited to pursue investigation of the entry, fate, and consequences of exposure to environmental toxins. Her long-term goal is to continue with research and teaching in academia. Outside of research, Samantha is crazy about her two cats, Mikko and Nino, indoor plants, the Carolina Hurricanes, and fundraising for Children's Hospitals.
Sam (Samantha) Hall
Shaunacee Howell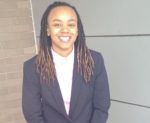 Shaunacee earned her B.S. in Biology from Elizabeth City State University (ECSU). During her undergraduate years at ECSU, she studied the adverse effects of the chemotherapy drug, Taxol, on microtubule structure in planarian flatworms during regeneration following amputation. After graduating, Shaunacee pursued a Master's in Biological and Biomedical Science at North Carolina Central University in efforts to expand her research experience. She investigated the long-term cellular and behavioral effects of a developmental acute ethanol exposure on zebrafish. Specifically, she examined sustained changes in microglia precursor cell populations, proinflammatory cytokine TNF-alpha mRNA expression, and swimming disorientation in juveniles previously exposed to ethanol during early development. After successfully defending her thesis, Shaunacee worked as a lab manager / research technician in a toxicogenetics laboratory at NC State University for two years. Her project observed craniofacial abnormalities and variations in gene expression triggered by developmental toxicant exposures in zebrafish. Shaunacee hopes to observe the effects of an early-stage toxicant / drug exposure on zebrafish, mice, or cultured cells as a PhD student at Duke.
Shaza Gaballah
Shaza is a second-year PhD student in the Stapleton lab. Growing up, Shaza lived all over the Triangle, and received her B.S. in Biology with minors in Chemistry and Medical Anthropology from UNC Chapel Hill in 2017. After graduating, she completed a two-year fellowship at the US EPA, where she investigated how exposure to GenX and other per- and polyfluoroalkyl substances (PFAS) impacts developmental toxicity and developmental neurotoxicity in zebrafish. Her work identified shared toxicity phenotypes in zebrafish based on varying PFAS chemical structures. Shaza's work at the EPA was her first time delving into toxicology, and she loved it so much that she applied to Duke's environmental toxicology program. She is currently using BeWo cells to study how brominated flame retardants cross the placenta and impact fetal growth and development; she hopes to expand this work to study how PFAS may be crossing the placental barrier and to understand their potential involvement in endocrine disruption. When she's not in the lab, Shaza loves cheating at crosswords, hiking in Durham, and hanging out with her cat, Olive.
Taylor (Schronce) Hoxie
Tess Leuthner
Zoie Diana