Alex George
Amelia Foley
Andrew Wrench
Anna Lewis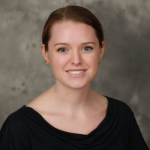 Beverly Jones deSouza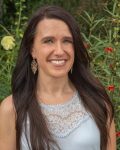 Beverly earned her B.S. in Biology from Massachusetts Institute of Technology then worked as a research technician in several labs studying a range of topics, including immunology, cancer biology, and sex determination. Afterward, she devoted several years to being a stay-at-home mom, then returned to school at Duke and earned a Master of Environmental Management degree with a concentration in Ecotoxicology and Environmental Health. Her Master's Project examined the toxicity of metabolites created during bioremediation of environmental contaminants. In the Hirschey Lab, she will be studying how environmental exposures influence epigenetic regulation of metabolism.
Brittney Mitchell
Christina Bergemann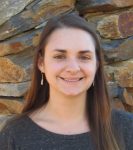 Christina graduated with her B.S. degree in Environmental Science from the University of North Carolina at Chapel Hill. After graduating, she worked in the Nicholas School for two years, looking at how preconception exposure to toxicants alters mitochondrial function in offspring. In the future, she hopes to explore how diet and the microbiome can influence chemical susceptibility and mitochondrial function.
Dillon King
Elizabeth Boxer
Emily Green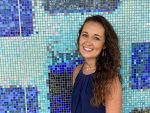 Ilaria Merutka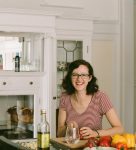 Joshua Prince
Josh's research interests include confocal microscopy imaging of bacterial biofilms, finite-difference simulations, modelling of bacterial growth, metal oxide nanoparticle preparation/characterization, quantitative environmental fate modelling, and application of mass-transport to nanoparticle contexts.
Katherine (Kate) Morton
Laura Jameson
Marissa Guttenberg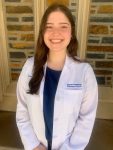 Paige (Bippus) Varner
Rebecca Hoehn
Samantha (Sam) Murphy
Shaunacee Howell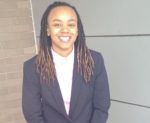 Shaunacee earned her B.S. in Biology from Elizabeth City State University (ECSU). During her undergraduate years at ECSU, she studied the adverse effects of the chemotherapy drug, Taxol, on microtubule structure in planarian flatworms. After graduating, Shaunacee pursued a Master's in Biological and Biomedical Science at North Carolina Central University in efforts to expand her research experience. She investigated the long-term cellular and behavioral effects of developmental alcohol exposures in zebrafish. After successfully defending her thesis, Shaunacee worked as a lab manager / research technician in a toxicogenetics laboratory at NC State University for two years. Her project observed craniofacial abnormalities and genetic susceptibility to developmental toxicant exposures in zebrafish. Shaunacee hopes to examine mechanisms of mitochondrial toxicity that contribute to neurodegeneration following environmental toxicant exposures.
Shaza Gaballah
Taylor Hoxie
Tenley Weil
Tenley earned her B.S. in Neurobiology from the University of Washington in 2018 where she conducted undergraduate research in chronobiology. Upon graduating she worked at the National Institute of Mental Health for 4 years, researching how environmental light directly affects mood-related behaviors and sleep architecture in the Section on Light and Circadian Rhythms. At the NIMH she became interested in environmental health and applying her experience to public health research. At Duke University Tenley plans to use her background in neuroscience to study how environmental factors affect human health and physiology.
Zoie Diana