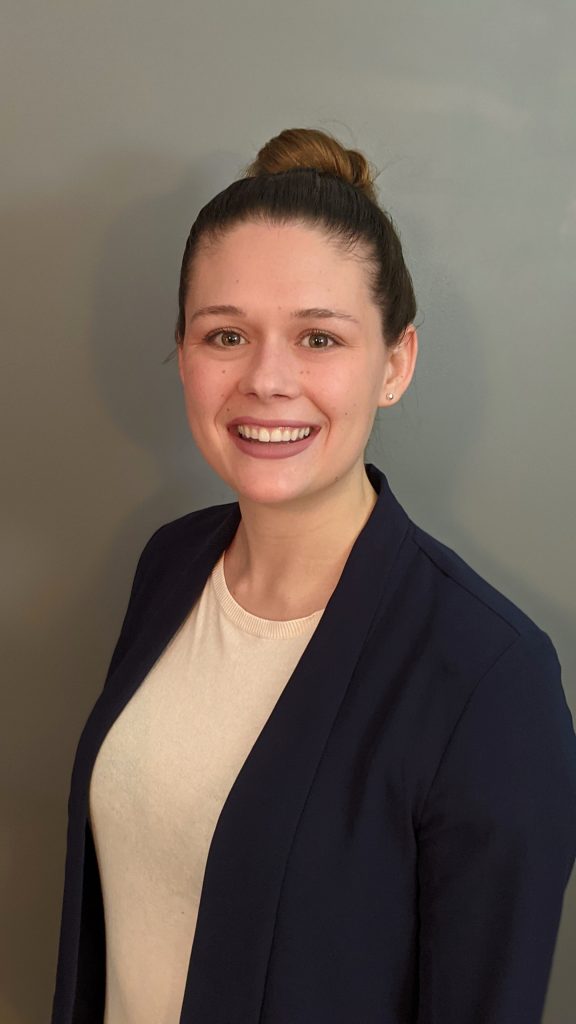 Christine E. Crute, BS
PhD Candidate in Environment
Integrated Toxicology & Environmental Health Program (ITEHP)
Duke University
She / Her / Hers
Per- and polyfluoralkyl substances (PFAS) are a class of synthetic chemicals with unique physiochemical properties that make them highly resistant to water and oil. Due to their widespread use and high persistence in the environment, 99% of the United States (U.S.) population has detectable levels of PFAS in their blood. Human PFAS exposure is associated with a multitude of adverse human health effects, including liver and immune toxicity, thyroid disease, and kidney and testicular cancer; but of specific concern is their adverse effect on reproduction and development. Using a combination of in vitro and in vivo models, we investigate the effects of PFAS on maternal and fetoplacental health during pregnancy. This work aims to provide a critical understanding of PFAS exposure during a vulnerable period of health and development to inform public health risk assessments.
About the Speaker: Chrissy Crute is a 5th year PhD Candidate in the Duke Integrated Toxicology and Environmental Health Program working under the mentorship of Dr. Susan Murphy and Dr. Liping Feng. She received her B.S. in Environmental Science with a Biology minor from George Mason University in 2016, followed by a Postbac Research Fellowship at NIAID. Her thesis research combines environmental toxicology and developmental biology as she studies how pollutants can affect in utero fetal development. She is passionate about global maternal and child health and completed the Duke Global Health Institute doctoral certificate. Outside of her research, she is practiced in science communication and education and seeks to translate research to communities and those working to advance public health outcomes through implementation of evidence-based policy.
---
Thursday, January 27, 12:00-1:15 pm Eastern
*VIRTUAL ONLY*
Register HERE to receive the Zoom link!
You only need to register ONCE to receive the link for our entire Spring series.