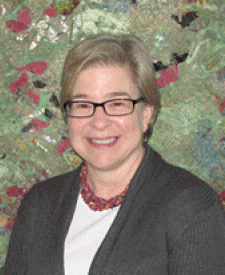 Elizabeth R Hauser, PhD
Duke University School of Medicine: Biostatistics & Bioinformatics
Statistical Geneticist, Cooperative Studies Program Epidemiology Center – Durham, Durham VA Medical Center
She / Her / Hers
Gulf War Illness (GWI) is characterized by a constellation of symptoms including chronic fatigue, widespread pain, gastrointestinal distress, cognitive abnormalities, and sleep disorders dramatically affecting the health and quality of life of Veterans deployed to the Gulf region in support of Operation Desert Storm and Desert Shield from August 1990 to January 1991. Thirty years of research has demonstrated the consistency of these symptoms, decrements to quality of life and high prevalence in Gulf War Veterans. However the intense research has not identified biomarkers or treatments to alleviate the suffering. The US Veterans Administration has recently developed two large projects as part of the Gulf War Program to apply multi-omic methods to the study of Gulf War Illness. I will describe the projects, progress so far and our plans for the multi-omic analysis.
About the Speaker: Dr. Elizabeth Hauser is a Statistical Geneticist and Genetic Epidemiologist who has worked in the area of human genetics for over 30 years. Her research interests range from statistical methods development and study design to applications of genetic analysis methods to a wide range of diseases and conditions. She develops statistical methods for genetic and genomic models and software for the application of those statistical methods to gene discovery in complex human traits contributing to cardiovascular disease and aging, including gene x environment interactions. In addition to her work at Duke University, Dr. Hauser also has a joint appointment with the VA Cooperative Studies Program Epidemiology Center in Durham where she works on gene-environment interactions with military exposures and analysis of large genetic datasets in the Million Veteran Program for conditions afflicting Veterans, including suicide and Gulf War Illness.
---
Friday, August 27, 12:00-1:15 pm Eastern
Field Auditorium Room 1112, Grainger Hall (9 Circuit Dr, Durham, NC)
Masks are REQUIRED. Per campus policy, all Duke faculty, staff, students, and visitors must wear masks while indoors, regardless of vaccination status.
A light lunch will be provided for registrants following the seminar. We encourage our guests to continue discussing the day's topic over lunch in one of our outdoor open-air spaces.  All food must be consumed OUTDOORS, in line with current campus guidelines.
Register HERE by Monday, August 23, in order to receive a lunch.  There is no need to register if you're attending in-person, but aren't requesting a lunch.
---
Prefer to attend remotely? Register HERE to receive a Zoom link for our entire Fall 2021 seminar series!
You only need to register ONCE to receive the link for our entire Fall series.
---