Congratulations to ITEHP's own Sam Hall and Kirsten Overdahl for being selected as recipients of the 2019 Pat McClellan-Green Student Travel Award! Each year, only 2-4 awards are given to eligible student members of CSETAC to fund travel to the annual SETAC North American Meeting, so we are thrilled to have 2 such recipients in our midst!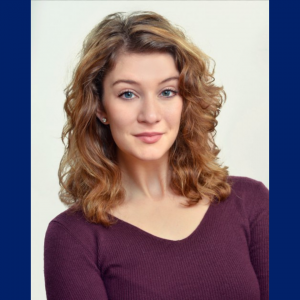 Sam Hall's winning abstract is entitled "Per- and polyfluoroalkyl (PFAS) concentrations in human placental tissues and associations with birth outcomes".
Kirsten Overdahl's winning abstract is entitled "Characterizing Azobenzene Disperse Dye Occurrence in House Dust via Non Targeted Analysis". Her team of co-authors includes Christopher D. Kassotis, Gordon J. Getzinger, Allison L. Phillips, Kate Hoffman, Heather M. Stapleton, and P. Lee Ferguson.
This Student Travel Award is in honor of one of CSETAC's most influential members, Dr. Pat McClellan-Green. She served as vice president and president of the Carolinas Regional Chapter of SETAC, and she served many years on the chapter's Board of Directors. She was a faculty member of the Department of Environmental and Molecular Toxicology at NCSU and worked at NC State's Center for Marine Sciences and Technology in Morehead City, NC. Pat had a contagious enthusiasm for environmental science and education, coordinated the CMAST Undergraduate Summer Fellows Program, and frequently mentored undergraduate and graduate students from NCSU, Duke University, and many other colleges and universities. Through her research and teaching Pat provided leadership and inspired both students and colleagues alike. Following her untimely passing in May of 2014, the Dr. Pat McClellan-Green Student Travel Award was instituted in recognition of Pat's contributions to our regional society and as a tribute to her caring and supportive mentoring of student researchers.