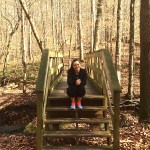 Jessica Brandt (Richard Di Giulio, PhD; Emily Bernhardt, PhD):
Jessica holds undergraduate and master's degrees from The Johns Hopkins University and came to Duke after a year abroad on a Fulbright research grant to Italy. She is interested in marine ecotoxicology and wetland conservation and restoration.
Contact: jessica.brandt@duke.edu
Laurel Coons (Kenneth Korach, MD; Donald McDonnell, PhD):
Laurel received her B.S. in Biology and M.S. in Biotechnology from the University of South Carolina. She is both a Ph.D. Candidate and IRTA Fellow. Defing the Molecular Pharmacology of Antagonist-Mediated ERα Activation: The term Selective Estrogen Receptor Modulators (SERMs) has been used of late to describe a group of pharmaceuticals that manifest estrogen receptor (ER) agonist activity in some tissues, but that oppose estrogen action in others. Thus, it may be possible to capitalize on the tissue-selective pharmacology of these drugs and develop them as treatments for estrogenopathies where it is desirable to direct therapy to a specific estrogen-responsive target organ. It has become clear in recent years that the different pharmacological activities of ERα antagonists, agonists and SERMs are determined by their impact on the overall surface topography of the receptor and the effect this has on the recruitment of functionally distinct coregulators. This realization has provided the impetus for research to define the specific ERα-coregulator interactions involved in the tissue-selective antagonist-mediated ERα activation and to exploit these findings to develop compounds with improved therapeutic utility. Contact: laurel.coons@duke.edu
Xiaoxing (Shallsing) Cui (Jim Zhang, PhD – Third Year):
My research focuses on the exposure assessment of air pollution and its health impact on human health at population level, with exploratory investigations on the mechanism of the toxicological process as well as effective interventions for exposure reduction. Through exposure assessment at the population level, I aim to identify the parameters of exposure that is most relevant to the downstream health effects using data from airborne pollutants, including particulate matter, ozone, nitric oxides, SO2 and CO. Of the adverse health effects, I am interested in disruption of respiratory and cardiovascular function via induction of oxidative stress, particularly among susceptible populations such as children and individuals with pre-existing diseases. Through designing and implementing epidemiological studies on indoor air filtration in urban areas of developing countries, I hope to investigate the effectiveness of interventions available for reducing air pollution exposure as well as discover novel biomarkers that provide a more accurate characterization of personal exposure and early health effects.
Master of Science in Public Health, Occupational and Environmental Hygiene, Johns Hopkins University (Baltimore, MD), 2011 – 2013
Bachelor of Medicine, Preventive Medicine, Peking University (Beijing, China), 2006 – 2011
Contact: xc59@duke.edu
Drew Day (Jim Zhang, PhD – Fourth Year):
Third Year Graduate Student with Dr. Junfeng Zhang. My research involves using rodent and human studies to evaluate practical interventions, including antioxidant therapies and filtration technologies, to the inflammatory and oxidative effects of urban air pollution exposure. I examine the efficacy of these interventions using blood, breath, and urinary preclinical markers in human trials, as well as similar markers, histology, and epigenetic analysis in rodent models. My hope is to identify an intervention that the average person living in an urban environment can use to reduce their risk of cardiopulmonary disease, allergies, and other diseases related to chronic inflammation. I received a B.A. in Asian Studies, a B.A. in Comparative Literature, and a B.S. in International Studies with minors in Biology and Chinese Language from the Schreyer Honors College at the Pennsylvania State University, graduating with joint honors in Forestry and Asian Studies. I spent a total of 15 months working in Beijing and Shanghai in environmental consulting prior to coming to Duke, gaining a professional proficiency in Mandarin Chinese. My research is largely conducted in China in urban areas with high air pollution. Contact: dbd6@duke.edu
Elizabeth Fleming (Richard DiGiulio, PhD; Edward Levin, PhD – Second year):
Elizabeth graduated from Berea College in Berea, KY with a B.A. in Biology.  She worked as a technician in the Center for Immunology and Inflammatory Diseases at Massachusetts General Hospital before joining the ITEHP in 2014.  Elizabeth is interested in exploring mechanisms by which environmental toxicants alter circuit formation in the developing nervous system.  Presently, she is studying how early-life exposures to benzo[a]pyrene impact zebrafish neurodevelopment as a member of both the DiGiulio and Levin labs.
Claudia Gonzalez-Hunt (Joel Meyer, PhD – Fourth Year):
Claudia graduated with a BS in Biology from Henderson State University in 2011 and joined Joel Meyer's lab shortly after. Her work focuses on the effects of environmental toxicants on mitochondrial health and genome integrity, using the nematode C. elegans as a model organism. Particularly, she's interested in metabolism, DNA damage and mitochondrial genome copy number as it relates to neurodegenerative disorders like Parkinson's disease.
Contact: claudia.gonzalez@duke.edu Office: 919-613-8022

Rashmi Joglekar (Joel Meyer, PhD; Susan Murphy, PhD – Second Year):
Rashmi graduated from Indiana University in 2013 with a B.S. in Biotechnology. Her passion for molecular biology and the environment brought her to the ITEHP at Duke University where she is currently working in the laboratories of Dr. Meyer and Dr. Murphy investigating mitochondrial influence on epigenetics. Specifically, Rashmi is using human neural stem cells as a tool to understand epigenetic mechanisms that occur as a response to neurodevelopmental exposure. She hopes to someday be actively involved in policy and environmental justice.
Contact: rashmi.joglekar@duke.edu
Jordan Kozal (Richard Di Giulio, Ph.D – Third Year):
Jordan holds a Bachelor of Science in Biology from Stanford University. She is interested in mechanistic ecotoxicology— particularly aryl hydrocarbon receptor independent mechanisms of polycyclic aromatic hydrocarbon (PAH) mediated cardiotoxicity as well as their potential to act as selection pressures that underlie the mechanism for PAH resistance in adapted Elizabeth River Fundulus heteroclitus. She is also interested in the effects of remediation on the toxicity of PAHs in F. heteroclitus from contaminated sites.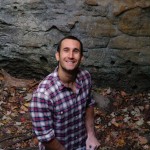 Christopher Leonetti (Heather Stapleton, PhD – Fifth Year):
Christopher graduated from the University of Michigan – Ann Arbor with a B.S. in Biology. He came to Duke University and joined the Stapleton lab where he studies PBDE flame retardants in human placenta tissue. Chris is interested in the relationships between these halogenated flame retardant compounds and thyroid hormone homeostasis.
Contact: christopher.leonetti@duke.edu
Tess Leuthner (First Year)
Casey Lindberg (Second Year):
Casey received her B.S. in Marine Science with a concentration in Chemical Oceanography from the University of South Carolina in 2014. Currently, she is a second year in the Di Giulio Lab. Her research interests involve Fundulus heteroclitus populations that have adapted to withstand contamination from anthropogenic sources and the effect that resistance has on overall organismal fitness in response to other stressors.
Contact: casey.lindberg@duke.edu
Brandon Logeman (Dennis Thiele, PhD – Fifth Year): Research is focused on exploring the roles of copper in eukaryotic cells.

Anthony Luz (Joel Meyer, PhD – Fourth Year):
I graduated with a B.S. in Biology from Cornell University in 2011. Before coming to Duke I spent a year working at the Hudson River Superfund Site, where I helped monitor PCB levels in areas of the river before and after dredging. I am now a fourth year doctoral student in Joel Meyer's lab, and am interested in how deficiencies in mitochondrial DNA content and other mitochondrial processes (fission, fusion and mitophagy) can sensitize an individual to toxicity following mitotoxicant exposure.
Contact: anthony.luz@duke.edu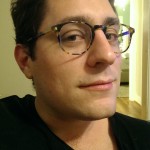 Anthony Oliveri (Edward Levin, PhD – Fifth Year):
Anthony is fifth-year student in the Levin Lab, where he wrangles zebrafish in order to examine the ways in which developmental exposures to environmental toxicants, pharmaceuticals, and drugs of abuse produce behavioral and cognitive effects across the lifespan. His thesis specifically characterizes the behavioral toxicology of organophosphate (OP) flame retardants and how it compares to that of OP pesticides like chlorpyrifos. He also helps out with the Neural and Behavioral Toxicity Assessment Core for Duke's Superfund Research Center, where he advises other researchers in their own investigations into fish behavior. He is a graduate of Grinnell College, where he studied biology, neuroscience, and the inexorable and suffocating emptiness of rural Iowa.
Contact: anthony.oliveri@duke.edu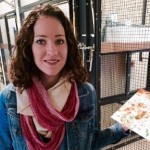 Allison Phillips (Second Year):
Allison received a B.S. in Biochemistry from the University of Puget Sound in 2012. She worked at SomaLogic, LLC, a biotechnology startup company in Boulder, CO before coming to Duke in 2014. Allison aspires towards a career at the intersection of science, leadership and policy. Her research interests include exploring the potential toxicology of novel and emerging flame retardants, studying exposure routes of industrial chemicals and personal care products, analytical chemistry, science policy and citizen science initiatives.
Contact: alp49@duke.edu; phone: (832)-262-3904
Latasha Smith (Joel Meyer, PhD):
Latasha completed her BS degree in Biology and Marine Biology at the University of North Carolina Wilmington. As part of the Meyer Lab, her current work focuses on toxicant induced changes to the dopamine-mediated behaviors of the nematode Caenorhabditis elegans.
Matthew Ruis (First Year):
I graduated from Marist College in Poughkeepsie, NY with a B.S. in Environmental Science. While at Marist, I studied the effects of silver nanoparticles on models such as crayfish and sphagnum, as well as develop methods to restore the oyster population in the Hudson River. I am currently interested in studying PBDE's and their effects on the thyroid system. I also plan to investigate the effects of nanoparticles in aquatic ecosystems and mechanisms to control their transport in the environment.
Contact: matthew.ruis@duke.edu
Savannah Volkoff (Claudia Gunsch, Ph.D. – First Year):
Savannah graduated from San Francisco State University with a B.A. in Environmental Sustainability and Social Justice. She practiced science communication and community engagement with Duke University's Superfund Research Program prior to attending graduate school. Savannah is researching bioremediation strategies in the laboratory of Dr. Claudia Gunsch.
Contact: savannah.volkoff@duke.edu
Christopher Ward (Dana Hunt, PhD): Responses of coastal bacterioplankton to environmental perturbation by natural and anthropogenic events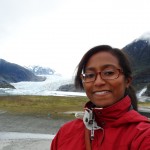 Lauren Wyatt (Bill Pan, PhD – Fourth Year):
Lauren holds a MS degree in Zoology from the University of New Hampshire and a BS in Marine Science and Biology from the University of Miami.  She is a fourth year ITEHP student and is interested in the genotoxic and immunotoxic impacts of early-life heavy metal exposure.
Contact: lauren.h.wyatt@duke.edu