By Ikajzhion Mitchell, Summer Intern with the Community Engagement Core
During my time spent as an intern with the Community Engagement Core, I was able to have a hand in many different projects that the core was in the process of developing for the public's knowledge. In helping with these projects, I learned that lead is a very prominent issue that does not only affect those who live in housing that paint contains lead. Lead can be present in old buildings, pipes, and even toys, which in turn can harm children and adults. I also learned about different ways that you can connect with the community you're trying to spread awareness to, as well as different ways to communicate the message you want to send to those communities. It is very important to have or to build relationships with community leaders in order to understand exactly what they need, and identify the issues within those communities.
During my internship I worked with the CEC to complete a lesson plan for the ECWA Watershed Academy. The lesson plan was designed to be used by the CEC to present and teach how to properly use an informational tool called The Durham Neighborhood Compass. The compass is a community resource that allows you to see consistently updated information on your community such as information on housing and the cost of rent. This tool also allows you to view local economic information such as jobs , income, and building permit information.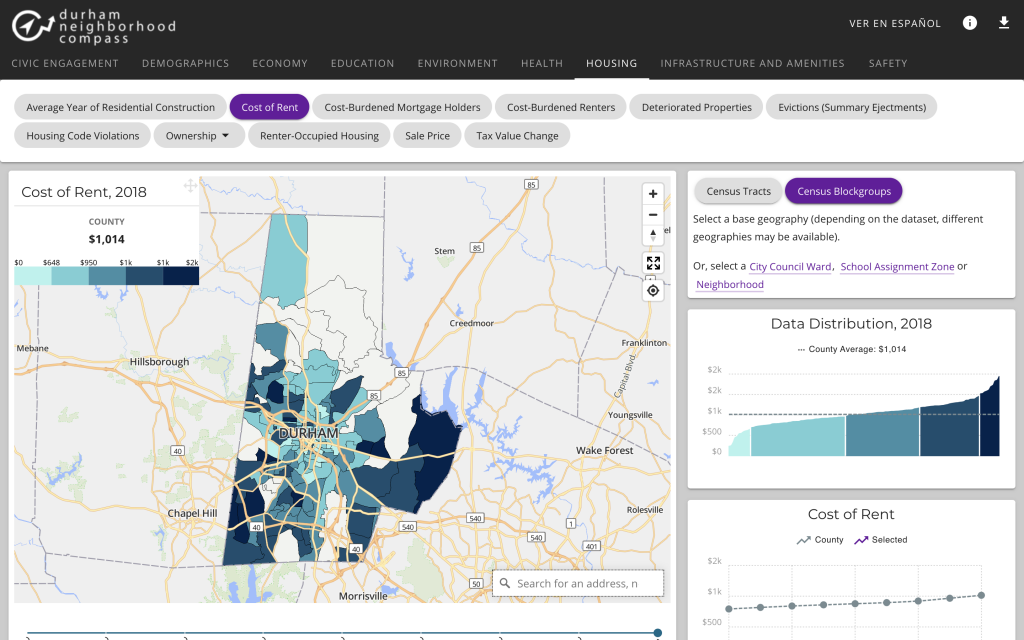 As I have shared with my core, I recently graduated with a bachelor's of science in public health, so I am very familiar with community engagement and the health of the public. However, while I have this background, I still had days where I was hard on myself because I felt that I should know how to do everything automatically, even though the tasks asked of me were relatively new to me. I always reminded myself that this was a learning experience and to always do the best that I can. I am very grateful for this learning experience, as I feel that it helps me prepare for my future career as a health administrator while giving me the tools to keep myself and family safe and educated on my community and the things that go on in my area.