By Anas Gondal, Summer Intern with Dr. Ed Levin's Lab
Any resemblance to actual events or locales or persons is entirely coincidental.
I'm in a clinic room shadowing the neurologist when his assistant bursts into the room, quickly apologizes for interrupting and says:
"Doctor Khan, a patient is having a seizure in the lobby."
I could feel the blood draining from my face and almost from that of the patient, but only us; Dr. Khan very briefly furrowed his brow before replying he would be there after finishing working with this patient.
The patient and I don't have long to wonder why Dr. Khan didn't race out of the room immediately because he finishes promptly. So much so that in the lobby the patient still appears to be in the same condition.
Upon identifying the patient, Dr. Khan asks for smelling salt. Seconds after breaking it under the patient's nose, her body goes limp and she is eventually stable enough to be placed in a wheelchair and seen during her appointment.
But her condition was like virtually no other patient I had seen as his shadow. Most of the time Dr. Khan spent with her was discussing her personal life, work-life, and use of tobacco. Following the appointment, Dr. Khan was not able to recommend additional treatment, the reasons for which were not immediately clear to me.
At the end of the day, Dr. Khan brought up this patient again, which confirmed to me again that what had happened was unusual despite his collected manner in handling it. "What had happened" was a pseudoseizure, a nonepileptic seizure produced by psychological conditions. There are no treatments other than therapy for this condition. At the time it sparked a flame in me to learn how the brain is wired to do something so counterintuitive, which I've maintained.
So of course, I immediately applied when the opportunity to study changes in zebrafish and rat behavior in the Levin lab with Duke's Superfund Research Center came along. The description was for behavioral toxicology research: the zebrafish and rats are exposed early in their lives to chemicals hypothesized to be toxic. As they age, we test their behavior using a series of different tests.
The chemicals I was responsible for testing this summer would be cadmium and benzo[a]pyrene (BaP). I knew cadmium was a heavy metal, but I had to google BaP to find out it is an aromatic hydrocarbon, composed of several closely attached rings of carbon atoms flanked by hydrogen atoms. What do these two wildly different chemicals have to do with each other?
THAT took not only deeper research, but the full internship for me to understand. I learned that many of the chemicals that the Levin lab studies are already known to be toxic in high concentrations, but that people are still being exposed to them in low concentrations. The worst part is people are never exposed to chemicals in isolation: instead, people often get multiple chemicals during exposure, depending on their environment. Things started clicking when I discovered that cadmium and BaP both have neurological effects and are also both present at the University of Kentucky's Superfund site, maybe 45 minutes from where I graduated high school, because of coal reliance.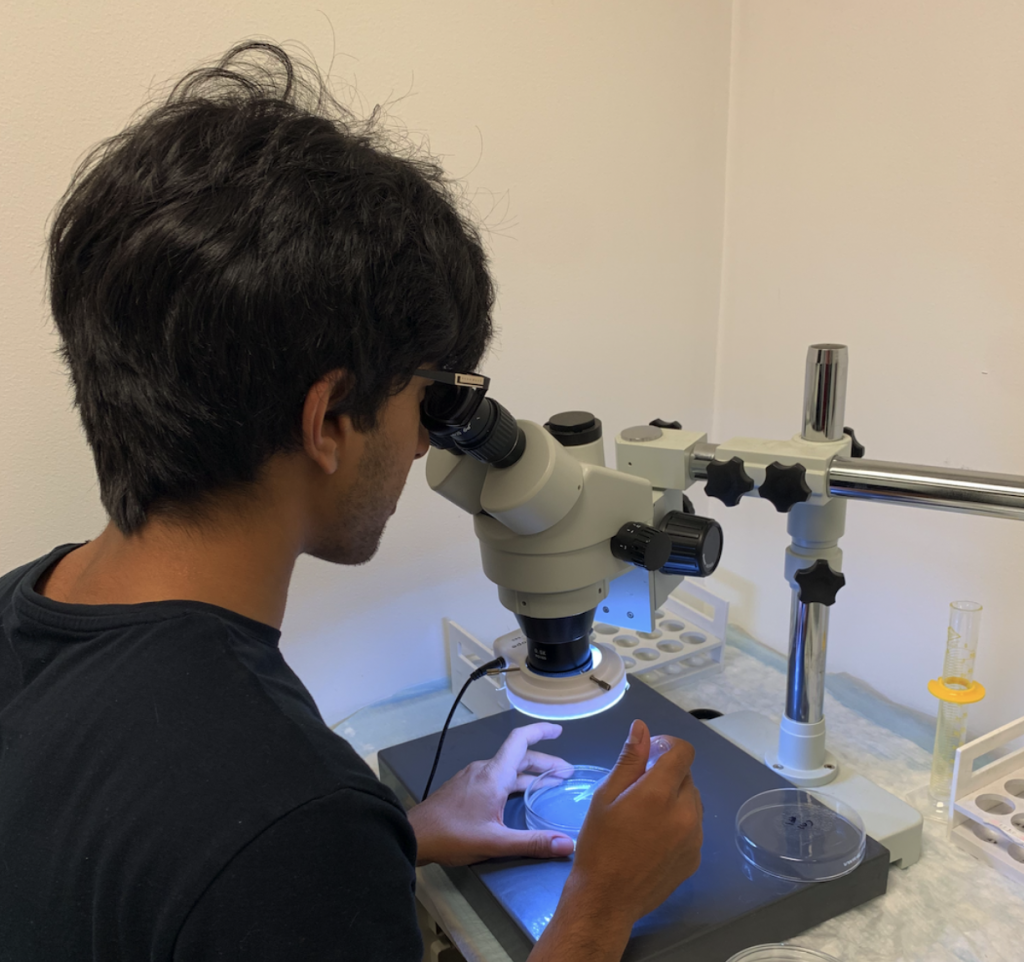 More importantly, I discovered that cadmium and BaP both are present in cigarette smoke.
When I found this out, I thought back to that patient and how she experienced an intense response not just due to psychological stressors, but possibly also cigarettes. If not cigarettes, maybe some other chemical or combination of chemicals that impairs us behaviorally in ways we don't understand, which is very likely in our industrial society. So many more things have to be understood about the chemicals we have used to ease our lifestyle. In the future, I hope to integrate what I learn about these chemicals into being a physician; not just so I can limit my exposure but also so I can open the eyes of patients to realities like this one, rather than having to try to open their eyes with smelling salt.