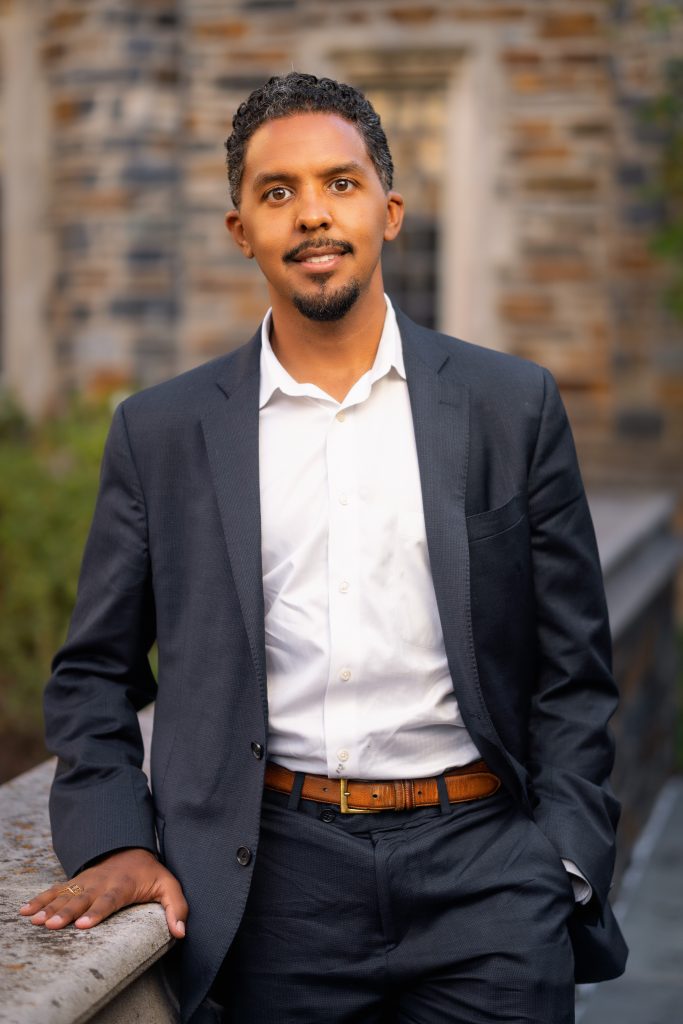 Akhenaton-Andrew (Andrew) D. Jones, III, PhD
Assistant Professor
Department of Civil & Environmental Engineering
Duke University
Affiliate Duke Materials Initiative
He / Him / His
Nanoparticles have been seen as the next line of defense against the rise of antimicrobial resistance based on the presumption that nano forms of materials are (1) novel to bacteria and (2) have large surface area to volume ratios increasing the potential for activity. Bacteria have been shown to have means of evading nanoparticle activity, including secreting common proteins that agglomerate nanoparticles reducing the surface are to volume ratio. Here, we model novel growth patterns in bacteria induced by the presence of nanoparticles, identify features that are indicative of resistance, and describe new mechanisms of resistance.
About the Speaker: A-Andrew D. Jones joined as an Assistant Professor in the Duke University Civil and Environmental Engineering Department in July 2021 after leading the Systems for Engaging the Environment Lab in the Northeastern University Chemical Engineering department from 2019. His research focuses on addressing global challenges in water and health using engineering and policy analysis. He has received over 20 academic awards, including Montana State University Center for Biofilm Engineering's Young Investigator Award and a Sloan Scholar Mentoring Network seed award from the Alfred P. Sloan Foundation. He has presented at over 40 conferences and invited seminars on topics from mathematical modeling biofilms to policy impacts of technological development. He received his PhD, MS, and BS in Mechanical Engineering and a BS in Mathematics from MIT with a focus on transport phenomena and environmental engineering. He completed post-doctoral studies at Northeastern University as a Future Faculty Fellows at the university.
---
Thursday, March 3, 12:00-1:15 pm Eastern
---
This seminar will be presented live via Zoom with interactive Q&A.
Register HERE to receive a Zoom link for our entire Spring 2022 seminar series!
Zoom attendance is open to all.
You only need to register ONCE to receive the link for our entire Spring series.
---
In-person attendance is restricted to Duke affiliates (faculty, staff, students) ONLY.
Field Auditorium Room 1112, Grainger Hall (9 Circuit Dr, Durham, NC)
Masks are REQUIRED regardless of vaccination status. Please stay home if you aren't feeling well – you may attend via Zoom instead (see above).
While we appreciate the enthusiasm of the greater community for our seminar series, we are currently restricting in-person attendance to Duke affiliates in order to better protect the health and safety of all.