PFAS medical guidance factsheetV4[42]_Page_1
Medical recommendations for those who've had PFAS measured in their blood. Check out our fact sheet
here.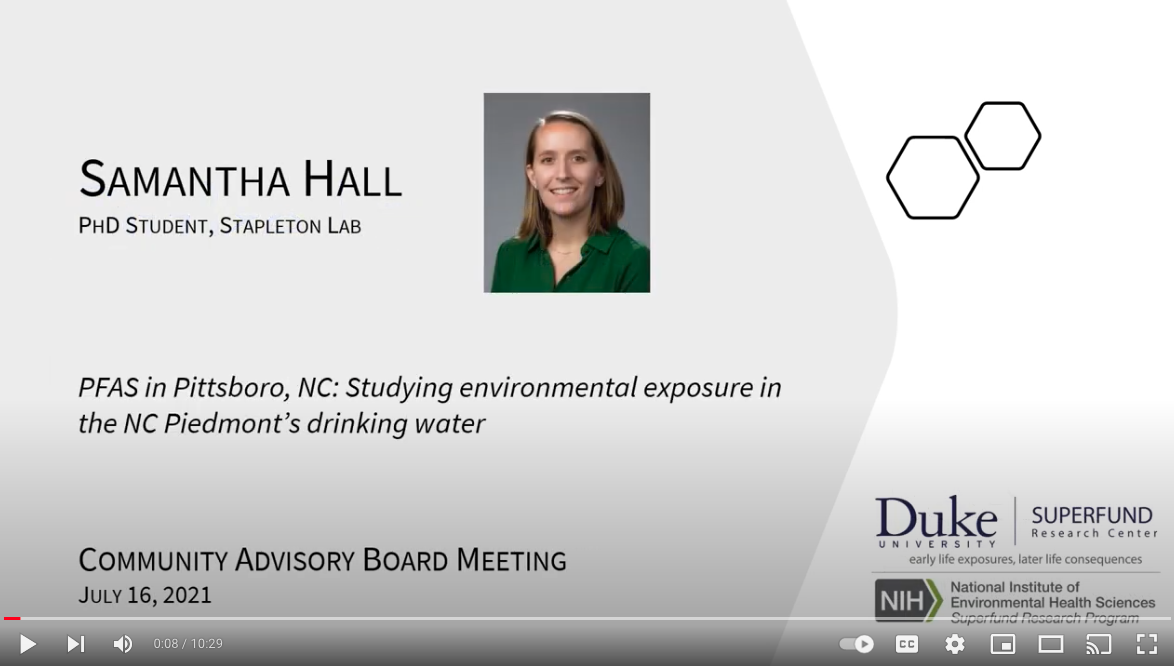 Haw River Sampling
PhD Student, Sam Hall presents a 10 min. snapshot video of the PFAS exposure study in Pittsboro.
Click to watch!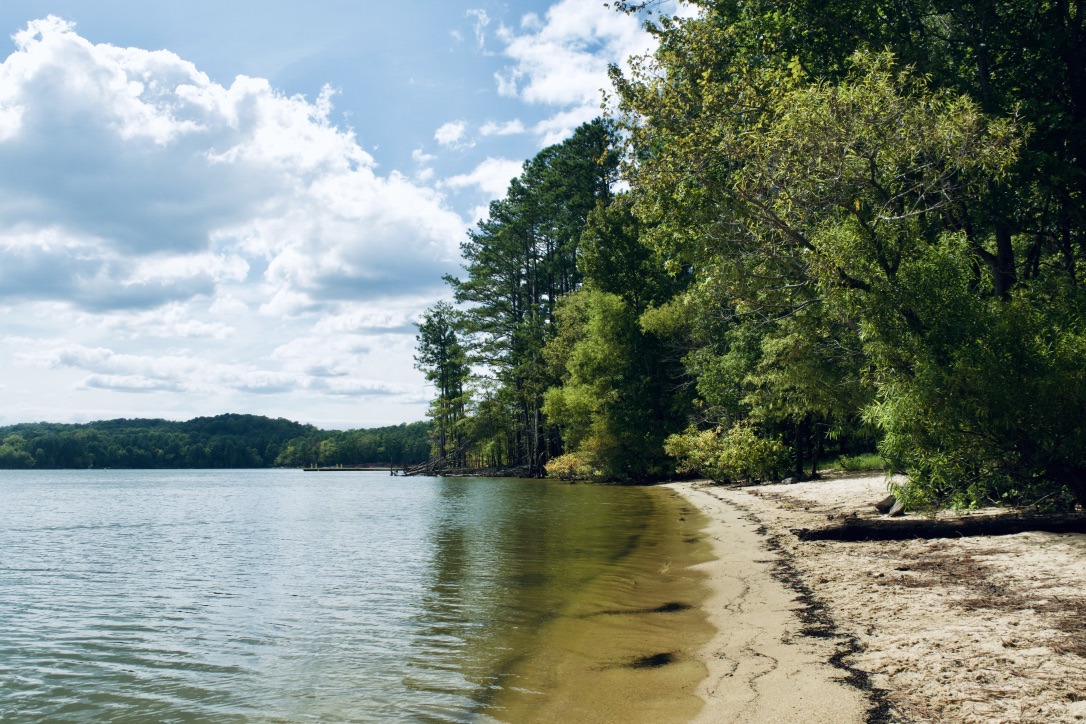 Jordan Lake water sample site. Photo by: Nick Herkert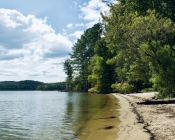 PFAS sampling sites along the Haw River in central North Carolina.
Click here
for study results.
George Tait has been taking regular samples at 13 sites along the Haw since the spring of 2019. Photo by: Sam Hall
Sam Hall, Duke PhD student, collecting water samples from the Haw River. Photo by: Nick Herkert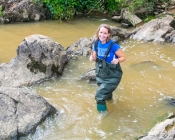 PFAS, which stands for per- and polyfluorinated alkyl substances, are a group of man-made chemicals that are often referred to as "forever chemicals" due to their long persistence in the environment.
In June 2017, PFAS drew wide media coverage in NC when drinking water wells in New Hanover and Brunswick counties were found to be contaminated with a new type of PFAS chemical known as "GenX". Not long after, researchers at Duke University and NC State University formed a team to study PFAS in the NC Piedmont area. Our current study seeks to understand sources of PFAS to the Haw River, its tributaries, Jordan Lake, and to evaluate exposure and health risks in local communities.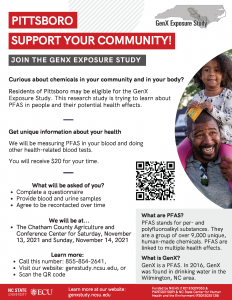 The GenX Exposure Study is coming to Pittsboro! Clinical data will be collected at the Chatham County Agriculture and Conference Center (1192 US-64 BUS, Pittsboro, NC 27312) on Saturday, November 13th and Sunday, November 14th.
People ages 6 and older who have used Town of Pittsboro or Aqua NC water for at least one year are eligible to participate. Up to four people per household can enroll. People who complete the clinic visit will receive $20 at the end of the visit.
Pregnant Rabbits and Drinking Water: How We're Studying the Health Effects of PFAS Exposure on Mothers and Their Babies
BY: CHRISSY CRUTE, DUKE PHD CANDIDATE