FAQs
We've updated are FAQs to include those that were asked during our town hall, click
here
to read.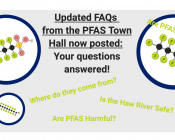 PFAS sampling sites along the Haw River in central North Carolina
Sam Hall, Duke PhD student, collecting water samples from the Haw River. Photo by: Nick Herkert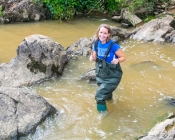 Effectiveness of removing PFAS from drinking water depends on the type of water filter used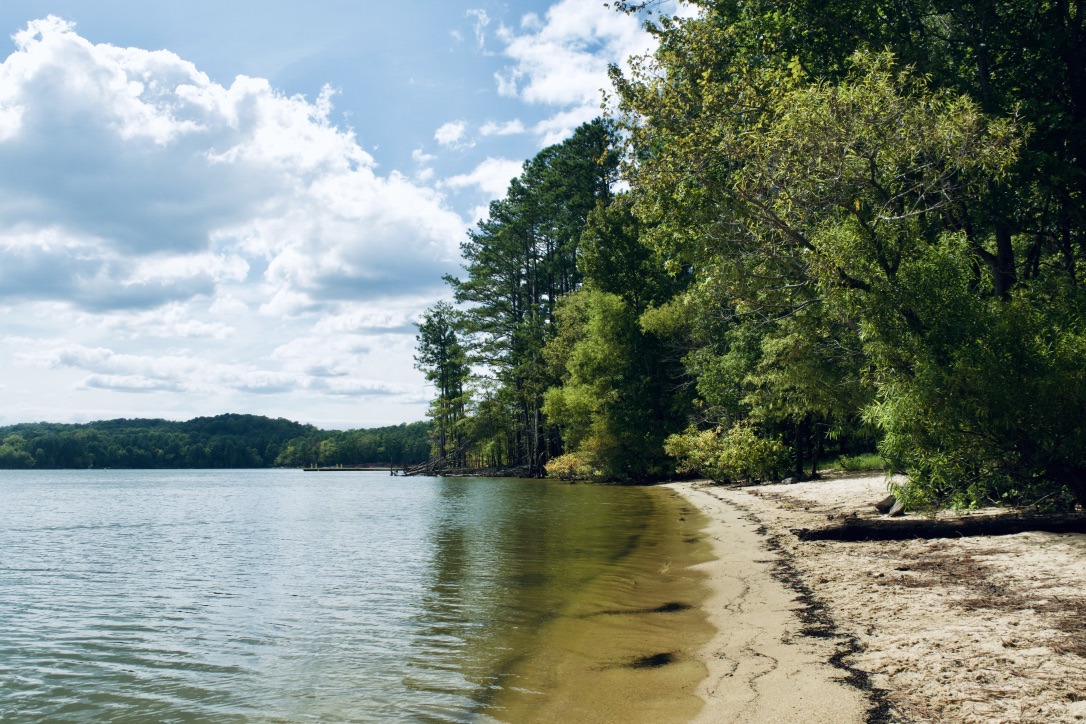 Jordan Lake water sample site. Photo by: Nick Herkert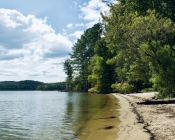 PFAS, which stands for per- and polyfluorinated alkyl substances, are a group of man-made chemicals that are often referred to as "forever chemicals" due to their long persistence in the environment.
In June 2017, PFAS drew wide media coverage in NC when drinking water wells in New Hanover and Brunswick counties were found to be contaminated with a new type of PFAS chemical known as "GenX". Not long after, researchers at Duke University and NC State University formed a team to study PFAS in the NC Piedmont area. Our current study seeks to understand sources of PFAS to the Haw River, its tributaries, Jordan Lake, and to evaluate exposure and health risks in local communities.
Pregnant Rabbits and Drinking Water: How We're Studying the Health Effects of PFAS Exposure on Mothers and Their Babies
BY: CHRISSY CRUTE, DUKE PHD CANDIDATE