Research conducted by local universities over the past few years has found that the Haw River is contaminated with several types of man-made chemicals.  The Haw River provides drinking water for several communities in the Piedmont, and particularly the City of Pittsboro.  Unfortunately, some of these chemicals make their way through drinking water treatment and end up in local tap water. One such class of chemicals are called PFAS.  Researchers from Duke University are now conducting a research study to understand the source of PFAS in the Haw and determine if this contamination is leading to exposure in residents of Pittsboro.   Information provided on this page includes some general background info on PFAS and the Haw River. To learn more specifics about the scope of our study click here.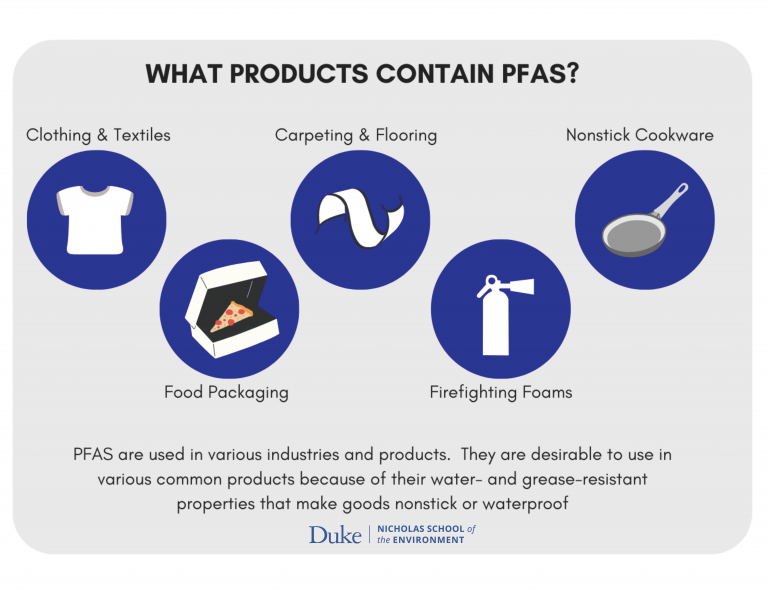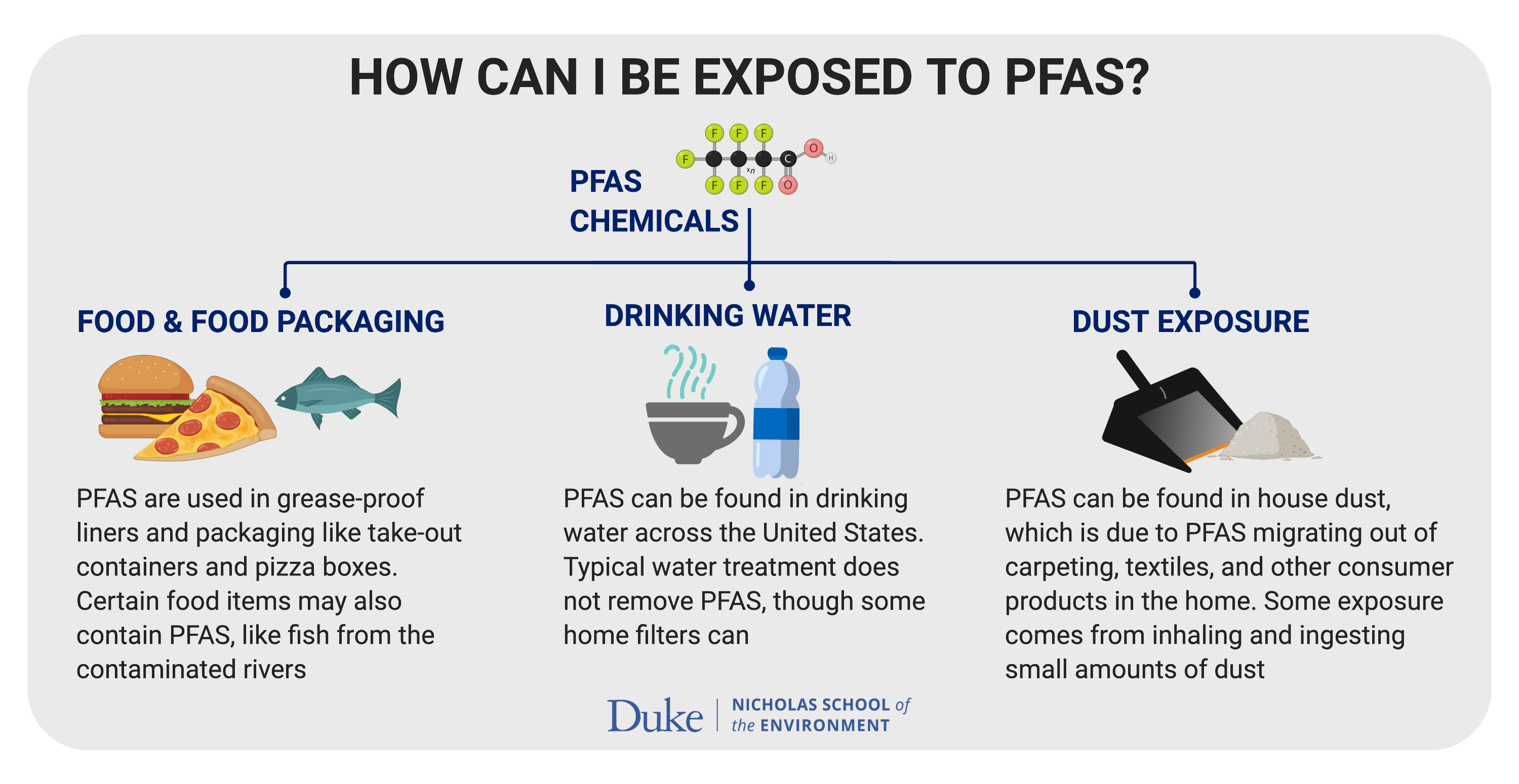 We hypothesize that industries who discharge to the Haw River, or municipal wastewater treatment facilities are a potential source of the PFAS in the Haw River. Some PFAS may be coming from land application of biosolids (processed sewage sludge). There may also be other unknown sources discharging PFAS into the Haw River.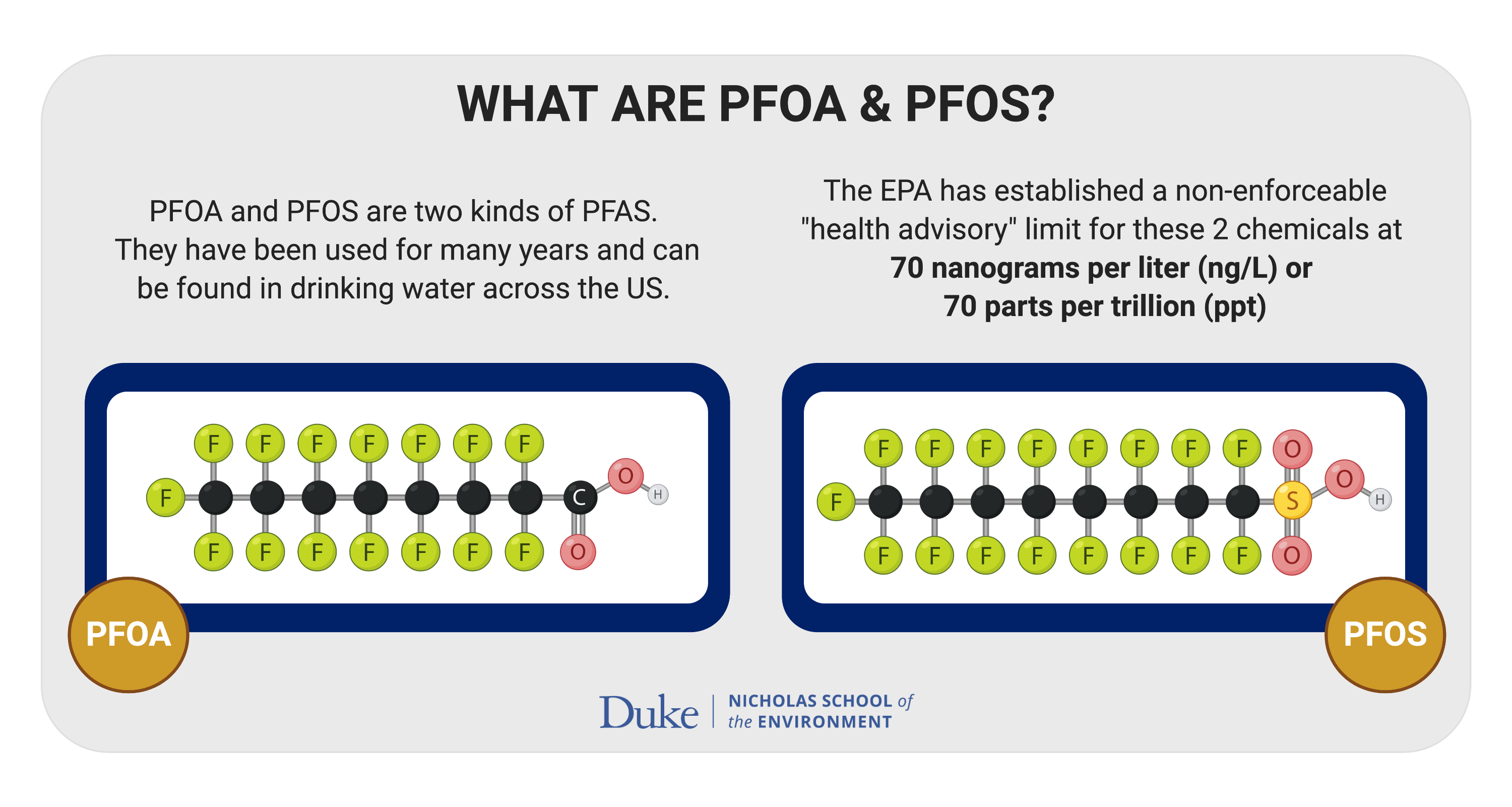 To access a PDF of the information on this page, click here.
To learn more about the scope of our PFAS research study, please explore the links below.