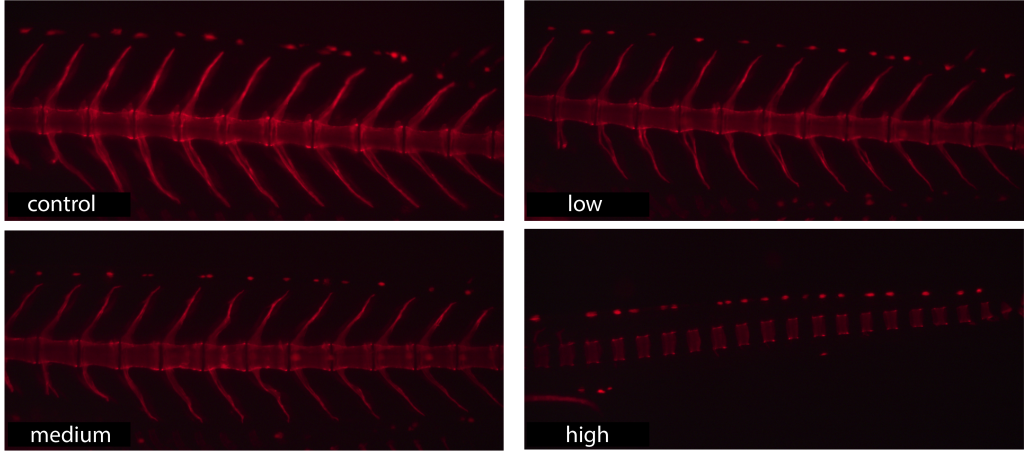 Overview
Flame retardants are a group of compounds found in dozens of household products like sofas and children's furniture. They are found in most home environments, and are prevalent in water and soil. These compounds are also increasingly found in people's bodies. Project 2 researchers are working to understand how these persistent compounds can influence our bodies' development at the cellular level.
Evidence shows that flame retardant compounds can alter the development and growth of fat cells and bone cells. These changes can lead to chronic health problems including obesity and osteoporosis. Beyond this research, our center offers a free testing service for furniture foam so that anyone can determine if flame retardants are in their furniture.
Objective
Enhance understanding of how early-life exposures to common household pollutants, such as flame retardants, can hinder the development of bone cells and fat cells. Specifically, this project studies the exposure to halogenated phenolic compounds (HPCs) and alkylated organophosphate esters (AOPEs), two groups of common flame retardants. This is done using human stem cell cultures and zebrafish.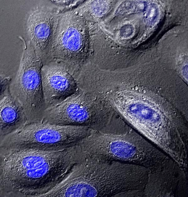 Importance
Nearly 40% of U.S. adults and 20% of children are obese, and obesity rates are continuing to rise. The cost to treat obesity-related health problems in the U.S. was an estimated $147 billion in 2008. But the amount of food we eat, our exercise routines, and genetics cannot fully explain this trend. Exposure to flame retardants, plasticizers, pesticides, and other contaminants can disrupt our metabolism and hormones, and may help further explain the rise in obesity rates. Exposure to these contaminants are common – the dust in our homes contains thousands of chemicals and many of the contaminants studied by the Duke Superfund Research Center.
Some of these contaminants have chemical structures that are similar to the hormones in our bodies. This similar structure can trick our bodies and the substitution can disrupt development. The research in Project 2 is focused on how exactly these contaminants act to disrupt development and growth. In addition to studying how exposure can influence fat cells, impacts to skeletal structures and bone cell development is also a focus.
Project Aims
Evaluate how specific HPCs/AOPEs as well as mixtures such as house dust impact the proliferation (growth in number) of mesenchymal stem cells, and those cells' ability to then form fat or bone cells
Assess effects of these same chemicals on skeletal structure and fat tissue development of exposed zebrafish
Want to learn more?