Some chemicals, including mercury and PCBs, are widespread in our environment and can build up in certain kinds of fish. Eating these fish may present a health risk, especially for young children, developing children, and people who rely on the fish as a main source of food. The "Stop, Check, Enjoy" project aims to help people avoid these contaminants in fish by choosing to eat safer types fish.
These pages may be useful for local health departments, wildlife agencies, and non-governmental organizations (NGOs) who work with subsistence fish consumers—but anyone who catches and eats fish can use them!
Explore the following pages for general information about fish contamination as well as educational resources for those interested in hosting their own training session or outreach event for vulnerable groups in a community.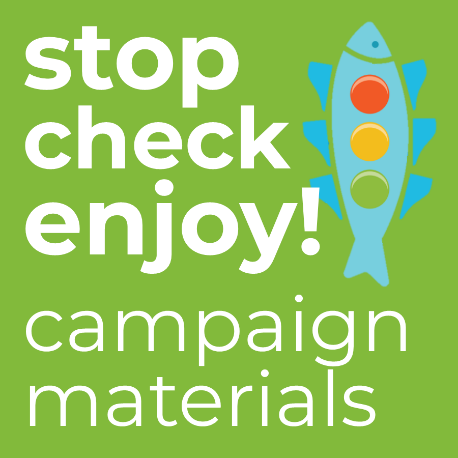 What do you want to learn about?
Fish Contamination Basics
Background
The educational resources on this website were created by the Duke Superfund Research Center, Cape Fear River Watch, and other institutional and community partners as part of a social marketing campaign aimed at subsistence fishing populations who fish in the Cape Fear River. The CEC was brought in to help facilitate an EPA Environmental Justice Collaborative Problem-Solving grant in 2016 that was created as a result of a coalition that had formed to stop a cement plant from adding additional toxic burden on the Cape Fear River.