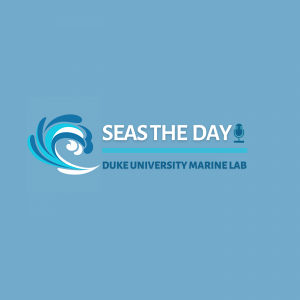 In this podcast, Maddie Paris and Maya Lytje discuss how COVID-19 has influenced marine plastic pollution. They explore the marine conservation, human health, and international equity implications of plastic pollution through the lens of the ongoing pandemic. In exploring these issues, the pair interviews Dr. Dan Rittschof, a professor at the Duke Marine Lab, and John Hocevar, the Greenpeace USA Oceans Campaign Director, to get their perspectives.
---
Maya Lytje is a sophomore at Duke University from Melrose, MA. She is majoring in Public Policy and pursuing a certificate in Human Rights. Maya is passionate about environmental justice and policy.
Maddie Paris is a junior at Duke University, where she is double majoring in Biology and Environmental Sciences. A native Floridian, Maddie is passionate about marine ecology and conservation. She is particularly interested in the implementation and assessment of marine conservation interventions.
---
John Hocevar is the Oceans Campaign Director at Greenpeace USA. An accomplished campaigner, explorer, and marine biologist, John has helped win several major victories for marine conservation since becoming the director of Greenpeace's oceans campaign in 2004.
Dr. Dan Rittschof is the Normal L. Christensen Distinguished Professor of Environmental Sciences at the Duke Marine Lab. His research focus is ecology with emphasis on larval biology, chemical, behavioral, spatial ecology and environmental toxicology.
---
Dr. Lisa Campbell hosts the Conservation and Development series. The series showcases the work of students who produce podcasts as part of their term projects. Lisa introduced a podcast assignment after 16 years of teaching, in an effort to direct student energy and effort to a project that would enjoy a wider audience.
---
Learn more about plastic pollution
Maddie and Maya suggest these documentaries!
---
---
Supplemental material for this episode