This page provides a glimpse of our "Superhero" alter-egos. The lab's "Superhero" theme was the inspiration of (now Dr.) Max Leung, the first PhD student in the lab, who along with (also now Dr.) Maggie Gustafson helped create an initial online "Hall of (Environmental) Justice." We have kept the theme, both to highlight our aspiration that our science contribute to greater environmental justice, and to let you know that although we take our work seriously, we try not to take ourselves too seriously.
---
Super-Enviro-Man
Joel Meyer
Our fearless leader, Super-enviro-man, coordinates the overall heroic efforts of the environmental champions in the laboratory, with very occasional forays into actual benchwork. He applies his insatiable scientific curiosity, which makes him impervious to despair or defeat, to discovering the effects of dastardly toxic agents on health. Once upon a time, he wielded unlimited instant recall of every paper he had ever read, but he suspects that this superpower has eroded. In the few moments he can spare from fighting the good eco-fight, Super-enviro-man reverts to his alter-ego, Dr. Joel Meyer, who enjoys outdoor activities such as hiking, camping, sports, and gardening. He also loves reading and music, with too many favorites to list. He enjoys dance vicariously through his brother's dance theatre Khecari. He has a lot of fun with thinking and talking about science and religion, and written some thoughts on the subject here: Eruditio et Religio
---
Undergraduates
---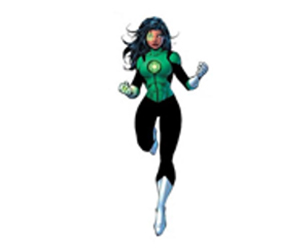 Green (Fluorescent Protein) Lantern
Shefali Bijwadia
In brightest day, in blackest night, no neurodegeneration shall escape her sight. When she dons her power ring, charged by the fluorescence of the mighty jellyfish, not even a sink full of flasks to bleach and rinse can stop her. Her secret powers include drinking upwards of three cups of tea per day, opening jars for her roommate, and getting lost on routes she has run hundreds of times before. She would like to give a shout out to all the environmental justice warriors of the world and apologize to all the lab gloves that have ripped because of her power ring.
---
Hydroxy Dopaman
Nathan Heffernan
By day, he fights environmental injustice using research and advocacy—by day, he uses vigilante chemistry to attack his opponents. Hydroxy Dopaman targets the smartest polluters and cripples their nervous system. His biggest weakness is the Keyence microscope, since he's doesn't really know how to work it.
One Dose Man
Riccardo Romersi
Striving simply for excitement and fun, One Dose Man joined the environmental toxicologists association. Although not as notorious as other environmental toxicologists– having only reached class undergraduate rank 4, many nematodes have heard rumors claiming he is the most toxic around (and in fact, any nematode he has ever faced has only survived one dose). How did he become so powerful? By following an INTENSE regimen of periodically ordering and using commercially available toxicants. When not in the lab, one dose man can be found riding around on his bicycle pretty much all the time.
---
Tymmy Proton
Tymofi Sokolskyi
Tymmy Proton is a young, yet necessary asset to the team of environmental superheroes. Having a big brain is great, but as it usually happens when dealing with toxins, shrinking to their level is the way to go. With the help of his Shrink Ray, Tymmy visits his mito-friends every single day, keeping protons in check. Billions of bacteria in LSRC A304 call him their leader, they do whatever he tells them to do. Got an Aflatoxin B1 spillage? No problem, Tymmy's microbes can metabolize anything. Some undergrad let the worms out? Once again, Tymmy will come to the rescue.
---
PhD Students
---
Aquawoman
Christina Bergmann
Coming from Wilmington, NC, Aquawoman spent most of her time growing up on the ocean where she enjoyed fishing, swimming, and discovering cool organisms in tidal pools. She eventually moved inland where she studied Environmental Science at the University of North Carolina – Chapel Hill. After graduating with her B.S. degree, she made her way
---
---
---
Researchers
---
The Free Radical
Ian Ryde
After a shadowy decade and a half spent roaming the frigid wilderness of upper North America, the mysterious Free Radical journeyed south to Ohio, where he earned a BS in Biology at Bowling Green State University. Next the Free Radical whetted his eco-research teeth for five years in the Duke University lab of Dr. Ted Slotkin, where he studied the effects of pesticides and nicotine in rat and cell models and climbed the ladder from a keen research technician to a truly formidable laboratory analyst II. In the cold, early months of 2010, the fearless Free Radical ventured a few wings down in the LSRC to join our dauntless defenders in the pursuit of eco-justice and other derring-do. Here he will study the effects of bulky, persistent damage to mitochondrial DNA (mtDNA) on RNA expression, mtDNA copy number, and reactive oxygen species (ROS) levels in C. elegans. He's excited to do something new and different as part of our unique and talented eco-team.
When not carrying out vigilante eco-justice in the lab, the Free Radical reverts to his alter ego, Ian Ryde. Born and raised in the wilds of Canada, Ian naturally learned to play hockey and hunt ferocious beavers at a young age. Now Ian has a son and daughter with whom he spends as much time as possible outside, especially learning to play sports. In order to be a good role model, he continues to teach his kids many important life lessons: to love Ohio State and hate University of Michigan, to love the Toronto Maple Leafs and hate the Ottawa Senators, and to use various dirty words in addition to plenty of perfectly clean ones. One way or another, Ian spends much of his leisure time watching and playing sports. His favorite color is blue, and he despises all Jelly Beans for the fiendishly inedible bits of colored wax that they are. He's glad to be at Duke, which he has come to know as an excellent place to work and learn and where he hopes to stay for many years to come.
---
Postdoctoral Researchers
---
Silver Sorceress
Lu Wang
Coming from a big oriental country with a civilization stretching back several thousand years, the silver sorceress got her secret nano-power after receiving a PhD in chemistry studying how a variety of nanomaterials interact with cells as well as rodents. At the end of 2018, the courageous silver sorceress joined the Meyer lab and started her journey to explore the world of toxicology. Aiming at improving environmental health, the lab as a whole becomes a joined force looking at the effects of environmental stressors on mitochondria at various levels. Currently, the silver sorceress is working with silver nanoparticles to look at their effects on mitochondria in a cell model.
---
Captain Neuron
Lingfeng Meng
Lingfeng joined the Meyer lab in 2020. He completed his PHD in Biology in Huazhong University of Science and Technology in 2013. Then he worked with Dong Yan at the Duke University Medical Center to study neural development in C. elegans. Lingfeng is interested in exploring the effects of exposures to environmental chemicals on neurodevelopmental disorders. His research takes advantage of the invariant cell lineage, simple nervous system, and powerful genetics of the model organism, C. elegans, to uncover the molecular genetic mechanisms of how gene-environment interactions affect the development of the nervous system.
---
Former Members
---
Undergrads: Emily Barefoot; Kiersten Bell (Worm Whisperer); Avery Berkowitz (Speed Demon); Kelsey Behrens (FUDR girl); Ashley Blawas (Aquagirl); Meryl Colton (Photoxia); Audrey Dinyari (Mitolassie); Lauren Donoghue (Teenage Mutant Tarheel Turtle); Sam Hall (Fluoresca); Alessandria Greco; Sarah Gustafson (Staticia); Victoria Harms; Jamie Harris (Detoxifier); Jina Kim (DNA Djinni); Sean Lee (Pickstar); Katie Margillo (Ultraviolet Spectre); Zachary Markovich; Anne Martin (GreenGirl) Maddie McKeever (Wildcat); Luiza Perez; Caroline Reed; Caroline Schechinger (Sacaga-enviro-wea); Michael Saporito; Alex Simon; Matt Strumph (MacroLeader); Lila Thornton (Shadowcrosser); Tanner Waters (The Blender); Dan Wood (Sonic Boom); Zhirui (Ray) Zhu (SYBRman)
Master's students: Sharon Luong (Firebird); Krithika Umakanth (Mekanika); Alex Kliminsky (Master Strange)
PhD students: Amanda Smith Bess (Black Fusion); Claudia González-Hunt (MitoMaga); Rashmi Joglekar (Epi-Girl); Maxwell C.K. Leung (Toxic Knight); Jess Lewis (Smoke Slayer); Tony Luz (Snarf); John Rooney (Worm Hunter); Latasha Smith (Toxic Rogue); Lauren Wyatt (Silver Storm); Xinyu "Candy" Yang (Nano Ninja)
Researchers: Charu Anbalagan (Supertoxgirl); Tracey Crocker (Wonder Worm Woman); Maggie Gustafson (Maggie the White); Alex Ji (Terror Byte); Chris Lord (Green Machine); Paige Meier (Metamorphenom); Victoria Tettehnaa; Elena Turner (Metalhawk)
Postdocs: Rakesh Bodhicharla (The Hulk); Jessica Hartman (The Catalyst); Kirsten Helmcke (Mercuria); Kathleen Hershberger; Senyene Hunter (Electrophoresa); Laura Maurer (Invisible Woman); Danielle Mello Trevisan (Power-Immunotox Girl)
---