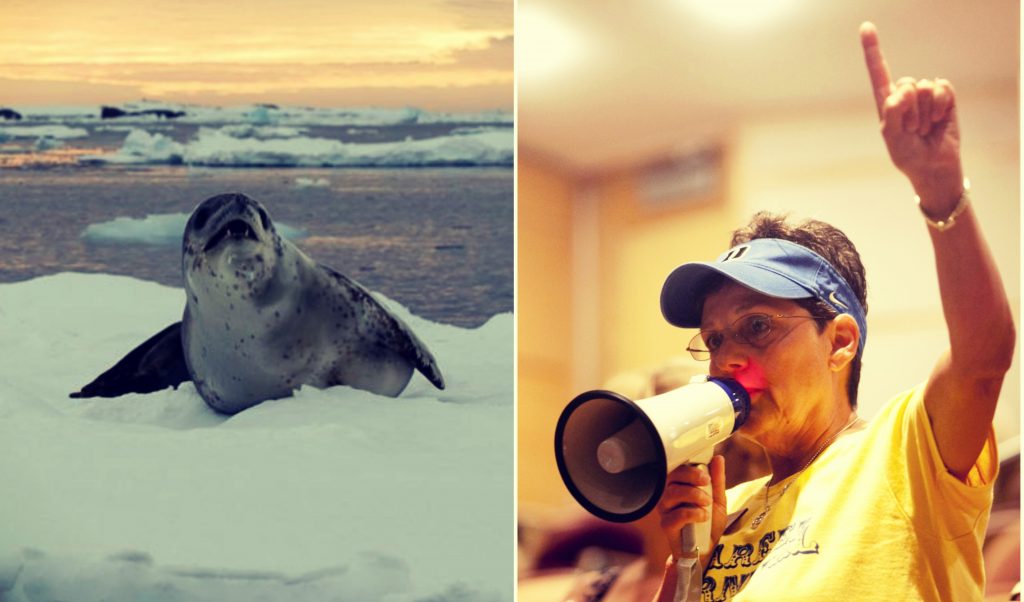 The Nicholas School of the Environment is hosting its 4th Annual Reunion Weekend on April 13th and 14th, and there are two additions to the weekend's schedule that are poised to make this year's celebration the best yet.
Beginning Friday evening, Dean Vincent will be giving an update on the school, followed by a brief reception and a special presentation from the Marine Lab's Doug Nowacek on his recent research, "Antarctic Research at Duke: Using Technology and Long-Term Data to Study Ecology and Climate Change".
Saturday's events will include the annual Duke Forest Pine Cone Pacer 5K in the morning, followed by the Annual Reunion Picnic in the afternoon. At the picnic, the Nicholas School Community will be honoring Karen Kirchof, long-time Assistant Dean of the Nicholas School's Career & Professional Development Office, who is retiring at the end of the academic year. Other highlights of the Reunion Picnic will include a crosscut saw competition, tours of Environment Hall, and class photos.
All Duke alumni and their families are welcome and encouraged to attend, including those who will be attending events for the Duke undergraduate reunion weekend. Don't miss out on this great opportunity to connect with the Nicholas School community and honor one of its finest members!
For more details on registration, click here.

Can't make Reunion Weekend, but still want to honor Karen Kirchof? It is Karen's wish that you consider donating to the Nicholas School Internship Fund on her behalf. Click here for more information.