February 2017 Newsletter

As Duke Forward campaign enters final months, boosting financial aid is top priority. Can you help us top $100 million?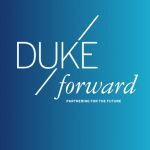 The seven-year, university-wide Duke Forward campaign wraps up on June 30th, and by any measure, the Nicholas School's portion of the campaign has been a huge success. While our new $25 million Financial Aid Initiative will extend beyond the campaign's end, we really want to finish strong by pushing the Nicholas School's campaign total over the $100 million mark by June 30th. Click here to learn more.
New Master's Concentration in Business & Environment
The Nicholas School is offering a new concentration in Business & Environment (BE) within the MEM program to meet the growing private-sector demand for managers, consultants and analysts who can develop and implement business practices that benefit the environment, society and shareholder value alike. Click here to learn more.
Jeff Vincent Announced as Interim Dean
As we first shared in our October newsletter, Jeffrey Vincent, the Clarence F. Korstian Professor of Forest Economics and Management and a member of the Nicholas School faculty since 2007, stepped up to the plate as interim dean after Alan Townsend took a leave of absence for personal reasons in August. Click here to learn more.
New directions for Marine Lab yield new philanthropic opportunities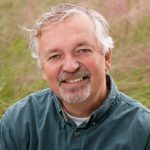 It has been seven months since Andy Read took over as director of the Duke University Marine Lab. We asked him to share some of the exciting new things happening at our coastal campus that our donors might be interested to hear about. Click here to learn more.
Picture Perfect!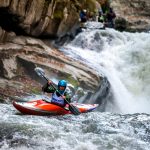 We dare you not to be moved by the winning photos from the Fall 2016 I Am Duke Environment Photo Contest! The five winning shots, including Looking Forward by grand prize winner Kendra E Kaiser, PhD'17, really capture the scope of the Nicholas community's daily interactions with the environment. Click here to learn more.