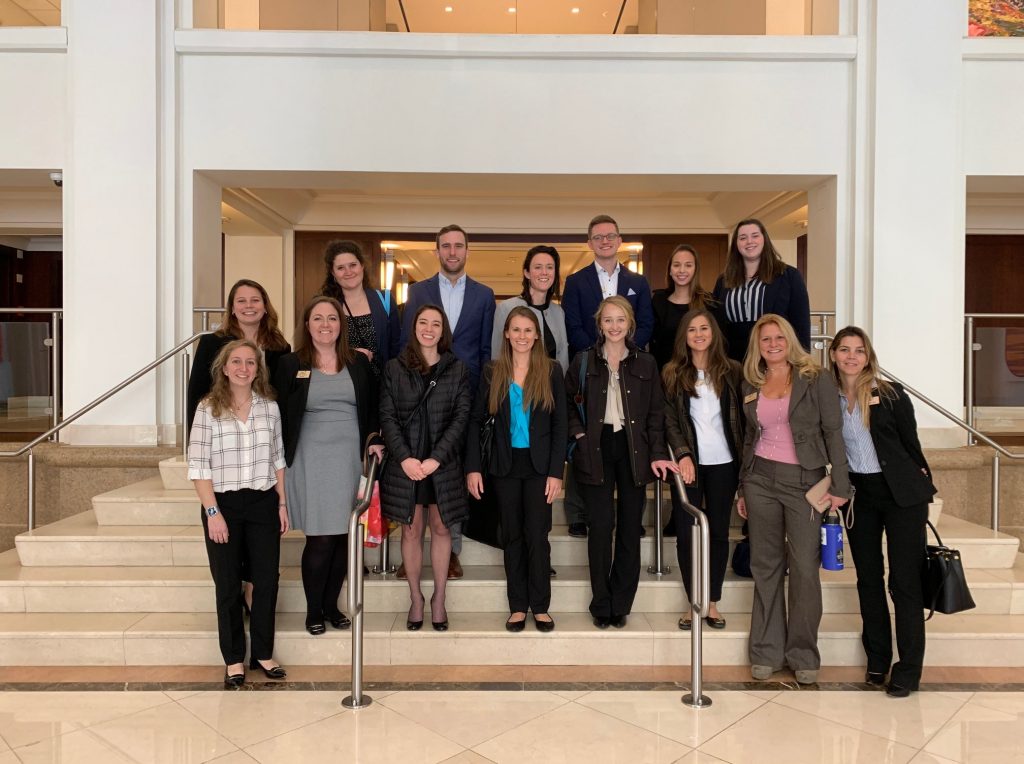 Taking a field trip to meet with emerging leaders is one way experiential learning helps Nicholas School students expand their knowledge beyond the classroom and can positively impact the direction of their careers. When the Ocean Policy Working Group took a trip to The Pew Charitable Trust in Washington, D.C. earlier this year, students learned about career opportunities for graduates of the MEM program.
"It was such a great experience visiting The Pew Charitable Trust. We heard from a lot of people who were recent graduates, and they had a lot of advice about
strategies to begin the job search. We also heard from more established professionals who are now managers and who told us, 'Here's what I look for in candidates, and here are the right and wrong things to say in an interview.' These are valuable insights that will help us immensely when we enter the job market." Cameron Adams, MEM'20
All support to the annual fund help to provide unrestricted support to students by helping provide experiential learning opportunities such as field trips. Any donation, no matter the size makes an impact.
We are 75% toward our annual fund goal and we're in need of your support! Click here to make a gift before June 30!
Thank you to all of our alumni and friends who have already shown their support!