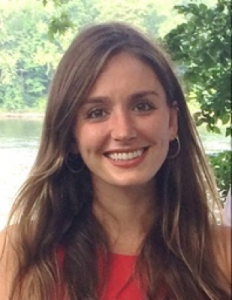 Duke trainee Jordan Kozal (Di Giulio lab) was featured in a recent edition of the National Institute of Environmental Health Sciences (NIEHS) Superfund Research Program (SRP) e-Posted Notes, a monthly online newsletter that goes out to SRP affiliates.
Jordan's research focuses on how exposure to polycyclic aromatic hydrocarbons (PAHs) affects the health of organisms over multiple generations. Specifically, she is exploring how mitochondrial dysfunction and oxidative stress affect cross-generational toxicity, including consequences on metabolism, performance, behavior, reproduction, and responses to secondary stressors.
She was recently awarded "best student presentation" at the 19th International Symposium on Pollutant Responses in Marine Organisms (PRIMO) in Matsuyama, Japan. Congratulations, Jordan!