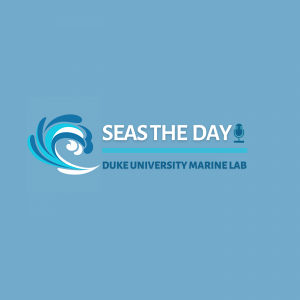 On this episode Marissa Garcia, Uma Govindswamy, and Connor Johnston discuss the past, present, and future relationship between human beings and the endangered Southern Resident Killer Whale who inhabit the coastal waters of the Pacific Northwest.
---
Marissa Garcia is a senior at Harvard University concentrating in Integrative Biology with a secondary in Environmental Science & Public Policy. She considers conservation to be the pulse behind her research in marine bioacoustics, wherein she studies the vocalizations of the North Atlantic Right Whale, which currently has a population of fewer than 411. She strives to use the soundscapes of the sea to better inform environmental and marine policy in support of conservation. She strongly believes the roles of scientist and communicator can no longer be separate and therefore also dedicates her time to being Editor-in-Chief for the Harvard Independent and a writing intern for the National Oceanic and Atmospheric Administration (NOAA). She also serves as the President of the Harvard College Conservation Society. In a non-pandemic world, you can catch her coffeehouse hopping, unabashedly on the hunt for maple oat milk lattes and pastries with pistachios.
Twitter: @mari_lynn24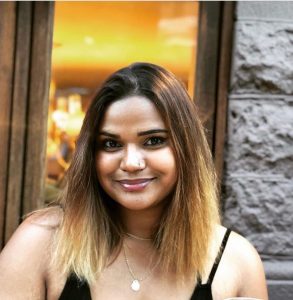 Uma Govindswamy is an undergraduate senior from New Delhi, India, enrolled in Trinity College of Arts and Sciences. She grew up between New Delhi and Washington D.C, and came to North Carolina in 2016 to pursue a B.S in Biology (with a concentration in Marine Biology), and a B.A in Global Health (with a concentration in Maternal and Child Health). She has worked as an independent journalist and consultant for organizations such as BRIGHT Magazine and the World Bank Group primarily focused on health and human rights. She will be graduating in May of 2021 and intends to work in policy – likely either health or environmental before pursuing a J.D.
Twitter & Instagram: @hereisuma
Connor Johnston is a mechanical engineer studying conservation technology and plant structure.
---
Lynn Barre
Lynn Barre is the Branch Chief of the Protected Resources Division of NOAA Fisheries' West Coast Regional Office and a marine biologist focused on marine mammals. She has worked on Southern Resident killer whale recovery since 2003.
Deborah Giles, Ph.D.
Dr. Giles is a Resident Scientist at the University of Washington's Friday Harbor Lab. She teaches classes on marine mammals of the Salish Sea and on marine biology. Dr. Giles' other activities include acting as the science and research director with the volunteer non-profit Wild Orca and serving as the killer whale scientific adviser for the Orca Salmon Alliance.
Laas Parnell
Laas Parnell is a marine naturalist and a member of the native group Haida, born and raised on Haida Gwaii near the Canadian coast. She also spent two years working as "Light Keeper" of Race Rocks Lighthouse and Ecological Reserve and is an experienced photographer.
Will Sano
Will Sano is a Ph.D. student working with the Center for Conservation Biology. His work focuses on investigating the gut microbiome of reproductive of female Southern Resident killer whales in the Salish Sea.
---
Dr. Reny Tyson Moore host the Whale Pod series. She is a broadly trained interdisciplinary behavioral ecologist with expertise in marine mammal bioacoustics, photographic-identification, population biology, and bio-logging tools and techniques. She is currently a staff scientist with Chicago Zoological Society's Sarasota Dolphin Research Program and a contractor for NOAA Fisheries Office of Protected Resources through Ocean Associates Inc. Reny received her PhD from Duke University in Marine Science and Conservation, where she used high-resolution acoustic and movement tags to study the fine-scale foraging behaviors of humpback whales along the Antarctic Western Peninsula. Before this, Reny obtained her BSc and MSc from Florida State University where she examined nonlinearites in cetacean vocalizations and determined the abundance and community structure of bottlenose dolphins in the Big Bend of Florida. She went on to apply her skills as a Postdoctoral Research Fellow and Scientific Committee of Antarctic Science Fellow at the Institute for Marine and Antarctic Science, based at the University of Tasmania in Hobart, Australia, and then as a postdoctoral scientist with the Chicago Zoological Society's Sarasota Dolphin Research Program. Reny has published or been a co-author on many peer- reviewed scientific articles, technical reports, conference papers, children's books, and conference and workshop presentations. She also serves as a mentor and teacher for undergraduate and graduate students at various institutions, including the Duke University Marine Lab.
Supplemental material for this episode