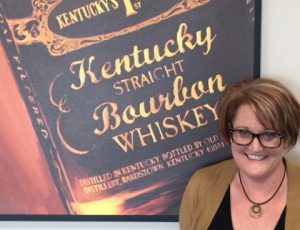 When Heaven Hills Brands, one of America's largest independent distilled spirits companies, sought to expand its Austin, Texas production facility for its newly acquired Deep Eddy Vodka, the company wanted to know how it could best contribute to Austin's citywide sustainability culture. Heaven Hill's Corporate Environmental, Health & Safety Manager, Kim Harmon, asked a group of Nicholas School professional environmental master's students to explore opportunities for corporate stewardship in the Greater Austin area to inform her company's strategic decisions.
Harmon, a 2015 Nicholas MEM graduate herself, partnered with students in Deb Gallagher's Sustainable Business Strategy course, in which students use the tools of strategic analysis to help a client achieve a real-world objective. Corporate clients can accelerate projects they may not have time or manpower to advance themselves, while students gain experience that increases their marketability and adds value for future employers.
The MEM team presented their findings on community and sustainability measures that could be incorporated in the Deep Eddy expansion – including opportunities in energy, transportation and protection of water and other natural resources – to Harmon and other Heaven Hill executives. Harmon has used this information to help make a case for several new sustainability-related investments in the Austin plant and the surrounding community.