The Initiative for Sustainable Investment (ISI) is a university-wide program at Duke Kunshan University (DKU). Its mission is to advance societal knowledge about sustainable and responsible investing to address critical global environmental challenges through objective, evidence-based research, policy outreach, and executive education. The ISI is focused on four areas: environmental policy, green finance, energy transition, and climate change.
We have been actively involved in policy outreach and public service. The research team has prepared numerous policy analyses and recommendations for government entities, enterprises, and NGOs. We have also established executive education programs to enhance financial literacy for environmental civil society organizations and climate literacy for investors and corporate executives.
---
Programs
Green Finance Initiative (GFI)
The GFI is intended to identify, advance, and communicate the research, policy, and practice in green finance. The GFI bridges academic research and practical applications in the topics such as green finance architecture, key design elements, financial instrument innovation, risk management, and regulatory framework.
Photo: Xie Zhenhua (China's Special Envoy on Climate Change) and Liu Mingkang (former President of China's Banking Regulatory Commission) launched the GFI (2017)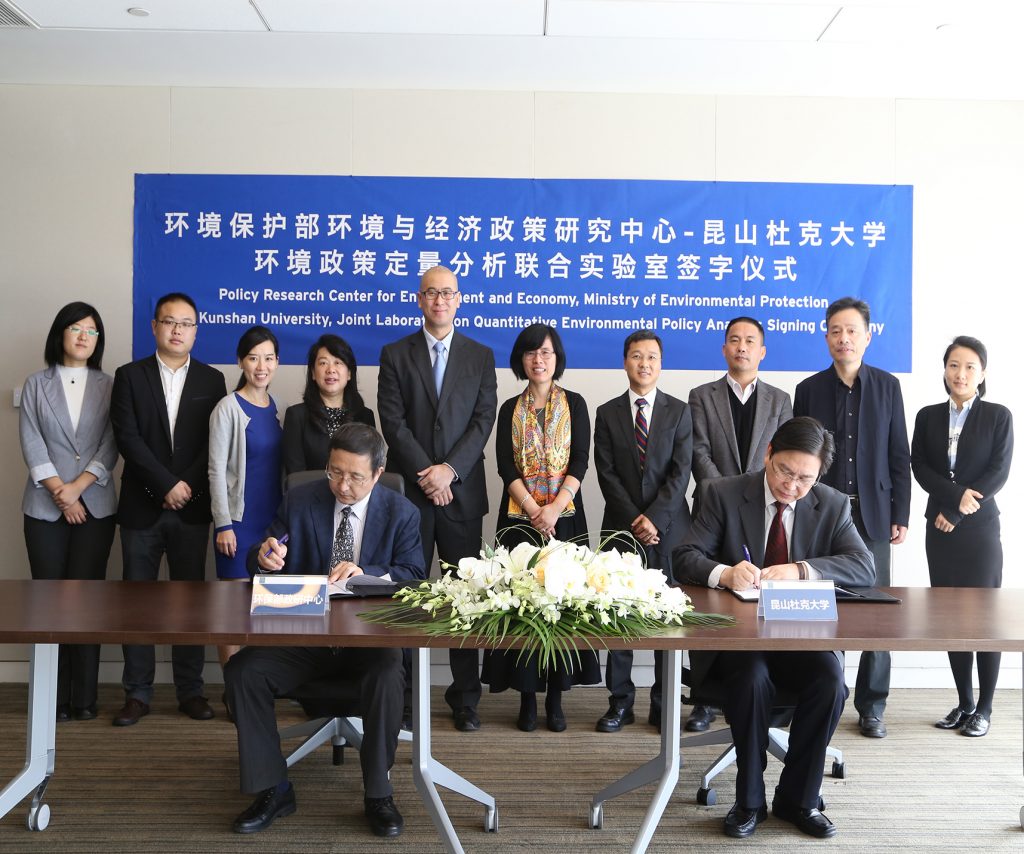 Environmental Policy Lab
The Policy Research Center for Environment and Economy (PRCEE) under the Ministry of Environmental Protection (now Ministry of Ecology and Environment) and Duke Kunshan University (DKU) established the Joint Laboratory on Quantitative Environmental Policy Analysis. The Lab facilitates collaboration in the field of cost-benefit analysis of environmental policy and feasible activities.
Photo: MOU signing ceremony (2016)
---
Projects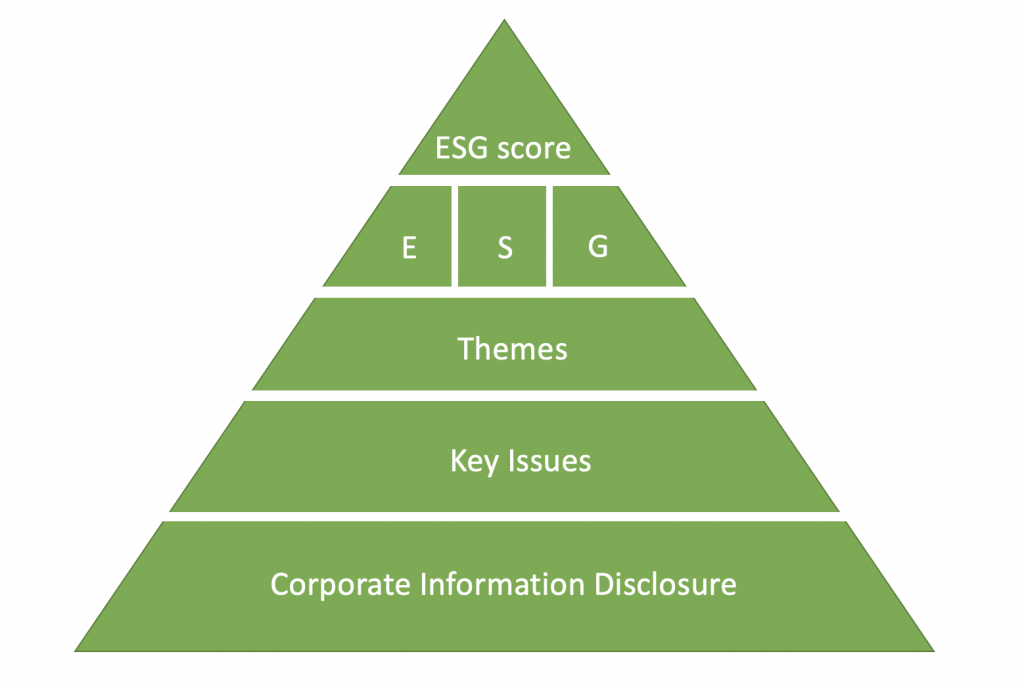 Green Finance
Co-Chair of the Green Finance Task Force, China Council for International Cooperation on Environment and Development (CCICED)
Financing Biodiversity in China, Foreign Environmental Cooperation Center, Ministry of Ecology and Environment (MEE)
Carbon Finance, Energy Foundation China
Provisions of Developing Green Finance, Pudong District, Shanghai
Green Finance in Carbon Regulations, Shenzhen Financial Association
Climate Change Index, New Energy Nexus (Shanghai)
ESG Index, JuFeng Info Technology, Inc.
……
Climate Change
China's Carbon Neutrality, The US-China Business Council
Ocean Carbon Dioxide Removal (CDR) in China, ClimateWorks Foundation
Top-Level Design of China's Carbon Market, Energy Foundation China
Socially Equitable Energy Transition in China, FES
China Climate Technology Needs Assessment, World Bank/GEF
Carbon Emissions Management Strategy, Kunshan High-tech Zone
Emissions Peaking and Carbon Neutrality, Changdao City
……
Environmental Policy
Air Quality Improvement Strategy, Suzhou City
Regional Environmental Credit System, Chinese Academy for Environmental Planning, MEE
Cost-Benefit Analysis in China's Environmental Policy, Policy Research Center for Environment and Economy, MEE
Solid Waste Management, China-ASEAN Environmental Cooperation Center, MEE
……
---
Executive Education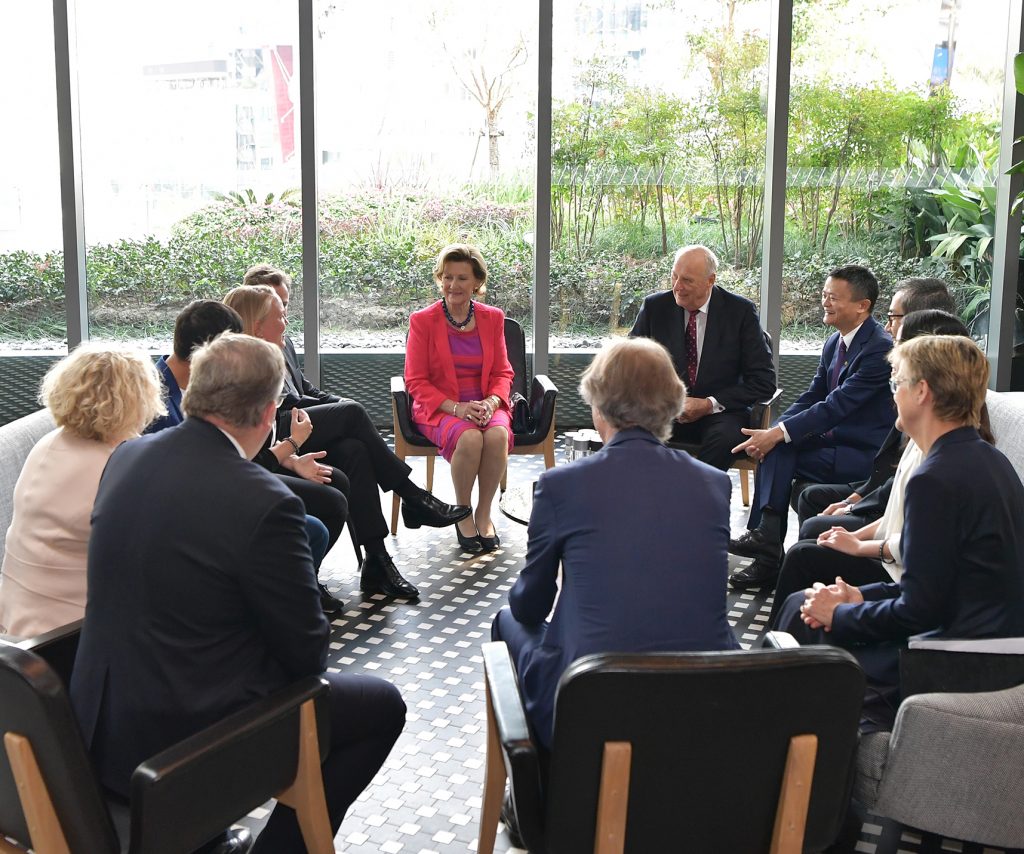 Blue Pioneer Program (BPP)
The BPP trains the next-generation civil society leaders in marine conservation in China. It also serves as an information hub for NGOs and social enterprises concerned with marine issues. The BPP has been training 20 students every year since 2017.
Sponsors: David and Lucile Packard Foundation, Paradise Foundation, and Yintai Foundation.
Photo: The King and Queen of Norway, as well as Jack Ma (Founder of Alibaba), meeting with BPP faculty and students in Shanghai (2018)
Young Energy Observer Program
The purpose of the program is to encourage college students to observe, investigate, and analyze energy issues with firsthand experience. To achieve this goal, we provide financial support to support student research projects as well as academic mentorship throughout the program.
Sponsor: Energy Observer under the Southern Power Grid Company
Photo: The 8th cohort of Young Energy Observers (2022)
Green Entrepreneur Network (GEN)
The GEN is a corporate executive education program to spur the development and strengthening of green businesses and enhance corporate social responsibility and related environmental protection activities by informing, educating, and inspiring entrepreneurs. Gao Xiqing, former President of China Investment Corporation, kicked start the launching event.
Sponsor: Green Future Fund
Photo: GEN salon in the Diaoyutai State Guesthouse (2019)
---
Students
The Initiative for Sustainable Investment (ISI) at Duke Kunshan University (DKU) has created a Student Fellow Program (SFP) to engage students in real-world research projects. The SFP is designed to involve students with strong interests in the field of sustainable investment and assist them in having the valuable experience to achieve their career goals and academic pursuits. We welcome students from DKU, Duke, and all other universities.
Interested students may contact us at dku_isi@dukekunshan.edu.cn.