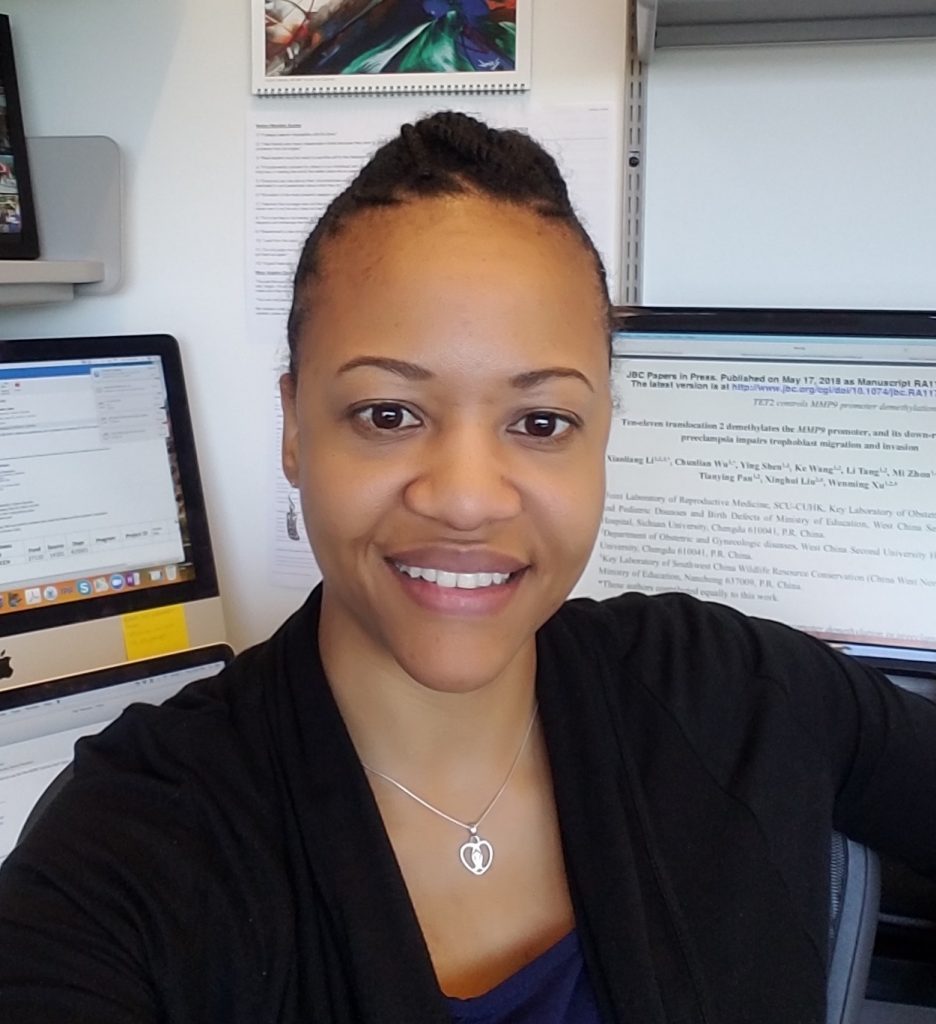 Folami Ideraabdullah, PhD
Associate Professor
University of North Carolina at Chapel Hill
She / Her / Hers
Our work focuses on a fundamental question: "To what extent do developmental processes cause long lasting effects on disease susceptibility later in life, and what are the factors & mechanisms responsible?" Maternal pesticide exposure during pregnancy has been linked to offspring obesity and metabolic dysregulation later in life. This seminar will present our work to develop and characterize a mouse model to study the effects of pesticide exposure during pregnancy and identify the endogenous processes that drive susceptibility to phenotypic responses.
About the Speaker: Dr. Ideraabdullah is an Associate Professor of Genetics in the UNC School of Medicine and holds a joint secondary appointment in the Department of Nutrition in the UNC Gillings School of Global Public Health. She earned her PhD in comparative mouse genetics at UNC Chapel Hill and completed her postdoc at the University of Pennsylvania studying genetic regulation of genomic imprinting. Her current research primarily focuses on phenotypes related to cardiometabolic disease and is supported by NIH funding (NIDDK & NIEHS). Current projects utilize a combination of locus specific and genome-wide approaches across different genetic mouse models (e.g., targeted mutants and Collaborative Cross strains) and human biospecimens (placenta) to investigate the role of genetics & environment (micronutrients & pesticides) in regulating how epigenetic states formed during development persist into adulthood to cause disease. This includes persistent somatic effects across progeny lifespan as well as germline effects with potential for transmission to subsequent generations. Thus far, her lab's work has been instrumental in showing that parental genotype plays a key role in driving developmental effects on offspring adult adiposity and is linked to defects in epigenetic programming during development. Her ongoing work focuses on elucidating genetic, epigenetic, and metabolic differences that drive susceptibility to these outcomes. This work is integral to early clinical diagnoses & intervention of diseases with developmental origins and supports the framework of Precision Medicine.
---
Register HERE to receive the link for the seminar.
NOTE: You will need to submit a separate registration for each seminar you want to attend.
---