CURRENT STUDENTS
Christine Figan (Second Year)
Christine earned her B.S. in Environmental Science from George Mason University in 2016, where she spent time researching the impact of the Deepwater Horizon oil spill on microbial communities. She spent the year following graduation at NIAID studying the genetic components of antimalarial resistance. At Duke, Christine hopes to pursue research in reproductive and developmental toxicology and is passionate about the application of these studies towards global health and environmental justice.
Contact: christine.figan@duke.edu
Elizabeth Fleming (Court Hull, Ph.D. – Fifth Year)
Contact: elizabeth.fleming@duke.edu
Risa Gearhart-Serna (Gayathri Devi, Ph.D. – Third Year)
Risa is a native New Mexican, and an avid believer in interdisciplinary science to protect human and environmental health. She has a B.S. in Biology and a B.A. in Environmental Studies from Mills College in Oakland, CA. She is a trainee of the Department of Pathology and a member of the Devi lab in the Department of Surgery at the Duke University School of Medicine. Her primary interests are a fusion of environmental toxicology and cancer biology, specifically the role oftoxicants on cancer development, progression, and outcome. Contact: larisa.gearhart@duke.edu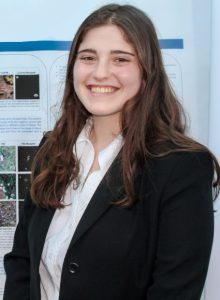 Marissa Guttenberg (First Year)
Marissa earned her B.S. in Nanoscale Science at the College of Nanoscale Science and Engineering. She also completed Minors in Business and Mathematics at SUNY University at Albany. Marissa has been conducting research in Toxicology and Occupational Health at CNSE since 2013. At Duke, she looks forward to conducting research on proactive solutions to current and future human and environmental impacts. Contact: marissa.guttenberg@duke.edu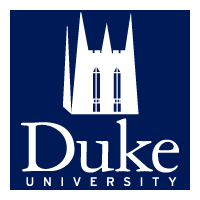 Samantha Hall (Second Year)
Sam earned her B.S. in Biology and B.S. in Environmental Sciences from Duke University in 2015. During undergrad, she began to delve into toxicology research by studying how mitochondrial dynamics and environmental exposures impact neurodegeneration. Prior to starting grad school at Duke, she spent two years in a toxicology lab at NIEHS researching novel brominated flame retardants. Contact: sam.hall@duke.edu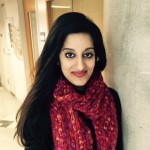 Rashmi Joglekar (Susan Murphy, Ph.D.; Joel Meyer, Ph.D. – Fifth Year):
Rashmi received her B.S. in Biotechnology from Indiana University in 2013. Her passion for molecular biology and the environment brought her to the UPEH at Duke University where she is currently working in the laboratories of Dr. Meyer and Dr. Murphy investigating the epigenetic mechanisms that regulate brain sexualization. Specifically, Rashmi is using rodent models to better understand the effects of maternal cigarette smoke exposure on the sexual differentiation of the brain. She is actively involved in student leadership at Duke, and hopes to someday pursue a career in policy and environmental justice. Contact: rashmi.joglekar@duke.edu
Dillon King (First Year):
Dillon earned a B.S. in Biochemistry and a B.S. in Marine Science at Coastal Carolina University in 2017. As an undergraduate she conducted research in environmental health, organic chemistry, and cellular biology. During her time at Duke, she hopes to pursue research in mechanistic toxicology. Contact: dillon.king@duke.edu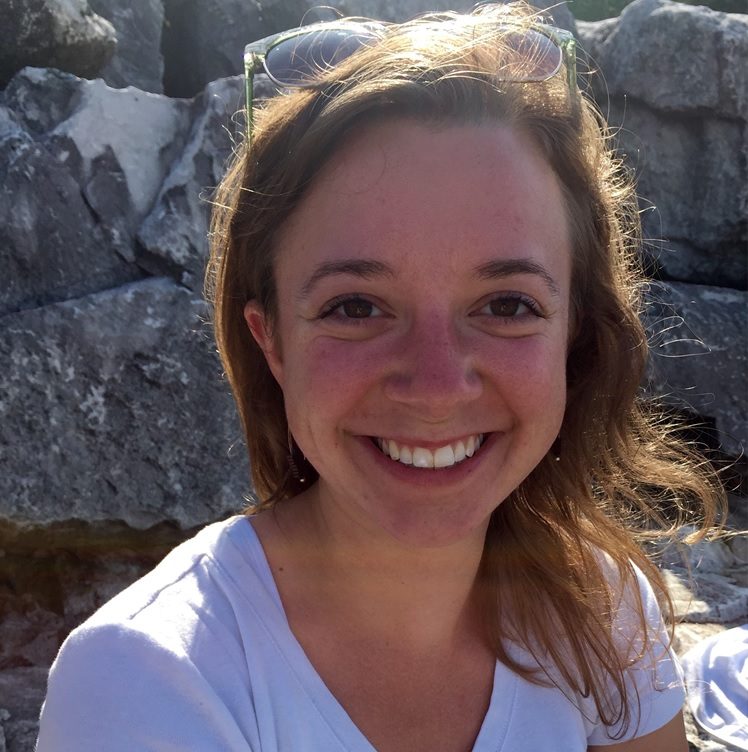 Tess Leuthner (Joel Meyer, Ph.D. – Fourth Year)
Tess received her B.S. in Environmental Science from Indiana University, where she studied mechanisms and trade-offs of adaptation to phosphorus and heavy metal pollution in Daphnia populations. She then conducted research at the UW Milwaukee School of Public Health for two years, studying the effects of developmental exposures to polycyclic aromatic hydrocarbons and dioxins on nervous and immune system development. Currently, Tess is a third year in the Meyer lab, investigating persistent metabolic effects of developmental exposures to mitochondrial toxicants. Her interests include investigating inter-individual variability in stress response, and how genomic variation (specifically mitochondrial DNA sequence variation) may influence response to stressors at a population level. She plans to develop C. elegans as better prospective ecotoxicological model organism. Contact: tess.leuthner@duke.edu
Casey Lindberg (Richard Di Giulio, Ph.D. – Fifth Year):
Casey received her B.S. in Marine Science with a concentration in Chemical Oceanography from the University of South Carolina in 2014. Currently, she is a fourth year in the Di Giulio Lab. Her research interests involve Atlantic killifish populations that have adapted to withstand contamination from anthropogenic sources and the effect that resistance has on overall organismal fitness in response to other stressors. More specifically, she studies how co-exposures of polycyclic aromatic hydrocarbons and hypoxia impact killifish and zebrafish during embryonic development and how resistance to one stressor or chemical contaminant can influence an organism's response to another stressor. Contact: casey.lindberg@duke.edu
Kirsten Overdahl (Lee Ferguson, Ph.D., Heather Stapleton, Ph.D. – Third Year)
Kirsten graduated from St. Olaf College in Northfield, MN, with a B.A. in Chemistry (2015) and a B.M. in Vocal Performance (2016); during the summer of 2015, she traveled to Scotland to work in Dr. Lee Cronin's Complex Chemical Systems lab at the University of Glasgow. Kirsten is now in her second year at Duke and, after an inspiring rotations experience during her first year, is excited to be part of the Ferguson and Stapleton labs. She hopes to use her time at Duke to consider how best to create iterative workflows for predicting what might happen when humans are exposed to chemicals in the environment; she plans to explore best practices to move between non-targeted contaminant analysis, biotoxicity monitoring, and cheminformatic modeling to determine previously-unrecognized contaminants and their implications for eliciting hormone or immune responses. Ultimately, she hopes to find efficient ways to use comprehensive data to create proactive, preventative measures and policies.
Contact: kirsten.overdahl@duke.edu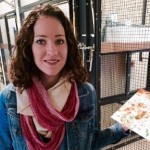 Allison (Alli) Phillips (Heather Stapleton, Ph.D. – Fifth Year):
A native of many western states, Alli moved to Durham from Boulder, CO, in 2014. Prior to coming to Duke, she worked at SomaLogic, LLC, a biotechnology startup, FLSmidth, a global engineering company, and Alta Ski Area. She graduated from the University of Puget Sound in Tacoma, WA, in 2012 with a B.S. in Biochemistry. As a graduate student, Alli has been involved in the collection and analysis of samples from indoor home environments to determine children's exposure to industrial chemicals. Her thesis is focused primarily on isopropylated triarylphosphate esters (ITPs), one of 5 chemicals that have been prioritized for risk assessment by the U.S. EPA.
Contact: alp49@duke.edu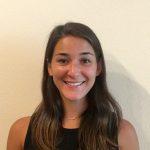 Rose Schrott (Susan Murphy, Ph.D. – Third Year)
Rose received her B.A. in Biology and Sc.M. in Biochemistry and Molecular Biology from Johns Hopkins University. Her areas of interests include reproductive and developmental toxicology. She ultimately hopes to be involved in research and science communication and education. She will begin to work in Dr. Susan Murphy's lab in Fall 2017. Contact: rose.schrott@duke.edu
Latasha Smith (Joel Meyer, Ph.D. – Sixth Year):
Latasha completed her BS degree in Biology and Marine Biology at the University of North Carolina Wilmington. As part of the Meyer Lab, her current work focuses on toxicant induced changes to the dopamine-mediated behaviors of the nematode Caenorhabditis elegans. Contact: lls20@duke.edu
Matthew Ruis (Heather Stapleton, Ph.D. – Fourth Year)
Matt graduated from Marist College in Poughkeepsie, NY, with a B.S. in Environmental Science and a minor in Biology in 2015. While at Marist, he created artificial oyster reefs to better understand how alternative substrates would affect native populations. At Duke, he is investigating whether flame retardants accumulating in the human placenta can act as endocrine disrupters by altering estrogen production, resulting in adverse fetal outcomes and preterm birth. He also plans to evaluate current clinical methods used to assess fetal abnormalities and potentially provide a more accurate method using LCMS. After graduate school, he hopes to either pursue a career in academia or the pharmaceutical industry. Contact: matthew.ruis@duke.edu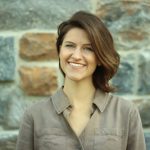 Savannah Volkoff (Claudia Gunsch, Ph.D. – Fourth Year):
Savannah graduated from San Francisco State University with a B.A. in Environmental Sustainability and Social Justice. She practiced science communication and community engagement with Duke University's Superfund Research Program prior to attending graduate school. Savannah's research focuses on using biofilms at the sediment-water interface to degrade complex chemical pollutants. Contact: savannah.volkoff@duke.edu
RECENT ALUMNI (May 2018)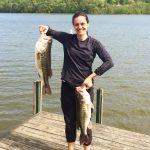 Jessica Brandt (Richard Di Giulio, Ph.D.; Emily Bernhardt, Ph.D.):
Jessica's dissertation research focuses on the biogeochemical cycling and impacts of coal ash waste streams in freshwater lakes and selenium toxicity in the context of fish bioenergetic processes. In her work, she considers ecological influences on element distribution between abiotic and biotic environmental compartments, the use of strontium isotopes and element ratios to trace coal combustion residuals (CCRs) through aquatic food webs, and how to pair field assessments with lab-based experiments for effective study of environmentally relevant problems. Her training bridges the fields of environmental toxicology, ecology, public health, and science policy.
Prior to Duke, Jessica obtained undergraduate and master's degrees from The Johns Hopkins University and spent a year abroad on a Fulbright research grant to Italy.
Xiaoxing Cui Qi (Jim Zhang, Ph.D.):
For Xiaoxing's dissertation research, she designs epidemiological studies, implements interdisciplinary research projects and performs statistical analysis in examining the cardiopulmonary health impact of air pollution and exposure reduction with exploratory investigations on the toxicological mechanisms.
She is leading a randomized crossover trial among asthmatic children (N=43) to investigate the potential health benefits of indoor air filtration intervention in areas with high ambient air pollution (funded by Underwriter Laboratory Inc). Previously, Xiaoxing led the implementation and statistical analysis of a crossover study on the cardiopulmonary impact of overnight air filtration among healthy adults (NCT02736487). For both studies, her responsibilities included: formulating the study design, identifying the time points and biomarkers for health outcome evaluation, designing subject inclusion/ exclusion criteria and related questionnaires, composing IRB application, studying registration at ClinicalTrial.gov, recruiting and managing research staff and study subjects, budgeting, assessing cardiovascular outcomes and respiratory inflammation during clinical visits, overseeing the collection, unique numbering, storage and biochemical analysis of biological specimens (urine, saliva, nasal fluid, blood) and budgeting. Currently, Xiaoxing is conducting mixed-effects models using R to examine the cardiorespiratory impact of indoor filtration intervention and personal exposure to airborne pollutants.
Previous to PhD training at Duke, she obtained a Master of Science in Public Health degree from Johns Hopkins University, and completed a five-year Bachelor of Medicine program at Peking University.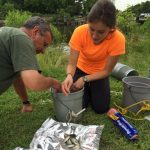 Jordan Kozal (Richard Di Giulio, Ph.D.)
Jordan holds a Bachelor of Science in Biology from Stanford University (2013). The overarching aim of her dissertation is to characterize the role of mitochondria in the maternal and transgenerational toxicity of polycyclic aromatic hydrocarbons, with applications in both human disease etiology and organismal ecological fitness. She is particularly interested in the potential for transgenerational exposures to reduce an organism's fitness in multiple stressor scenarios, which are becoming increasingly ubiquitous in the environment due to anthropogenic activities.
Contact: jordan.kozal@duke.edu