A friendly reminder about the upcoming Friday, October 27, UPEH/ITEHP Seminar from 12:00 pm – 1:20 pm in Love Auditorium, LSRC B101, on Duke's West Campus. Laura Maurer, PhD, MPH, will be speaking about "Applying toxicological data to regulatory decision making."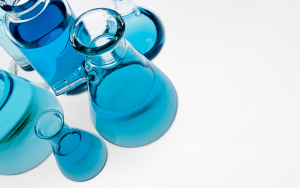 Dr. Maurer was postdoc in the Nicholas School from 2014-2016 in Joel Meyer's lab. Prior to her time in Durham, she did her thesis work in toxicology at the University of Michigan. Following her time at Duke, Laura took a position in industry as a toxicologist with ExxonMobil Biomedical Sciences, Inc. which involves multiple toxicology-related roles and a few non-toxicology-related ones.
Reminder: if you are coming from off-campus, we can help you with parking. Please contact Sarah Phillips at sarah.anne.phillips@duke.edu for more information.
Have you seen our Facebook page yet? If not, please like us on Facebook: https://www.facebook.com/ITEHP