On this page…
Building in Justice Events
As part of the Building in Justice at the School of the Environment initiative funded through a generous grant from Duke Faculty Advancement, the Nicholas School will be hosting two opportunities this spring to learn about and engage with environmental justice.
Field Trip
It's Not Just an Urban Issue: Challenges of Environmental Justice for Indian Country
Occurred: Friday, May 13, 2022
From Durham: 8:00am-6:30pm
From Beaufort: 7:00am-7:30pm
Led by Dr. Ryan Emanuel, this all-day field trip will visit the traditional territory of the Lumbee people in Robeson County, NC. Members of the Nicholas School community will have opportunities to meet with and learn from members of the Lumbee Tribal Administration and other leaders in Robeson County about the root causes and direct impacts of the environmental injustices and the strategies they are employing to combat them. We will also be visiting a number of sites to view and discuss the direct manifestation of environmental injustice on the landscape. A to-go breakfast and an onsite lunch will be provided.
The primary purpose of the trip is to provide an opportunity to understand, in a holistic and experiential way, the impacts to people and places of environmental injustices. We also hope to build on the existing connections with these communities by Dr. Emanuel to discuss, plan and develop additional collaborative efforts in research, teaching and engagement.
Because of the nature of the funding for this trip, priority will be given to Nicholas School faculty and staff. Students and the faculty and staff from other units at Duke should complete the registration survey and will be placed on a waitlist. 
Past Event: Panel Presentation & Discussion
Ethical Considerations in Research with Communities Experiencing Environmental Injustice
Occurred: Tuesday, April 19, 2022
Audiences joined us for a panel presentation and discussion of ethical considerations in conducting research with communities experiencing the impacts of environmental injustice. Featuring experts from both academia and communities, the session focussed on issues such as the need to understand and address previous negative experiences with research, the importance of valuing other ways of knowing, the benefits, and the costs, of truly partnering with marginalized communities in research processes and specific methods for developing clear expectations and acknowledging people's contributions.
Looking for speaker bios and resources? Click here.
Upcoming EJ Events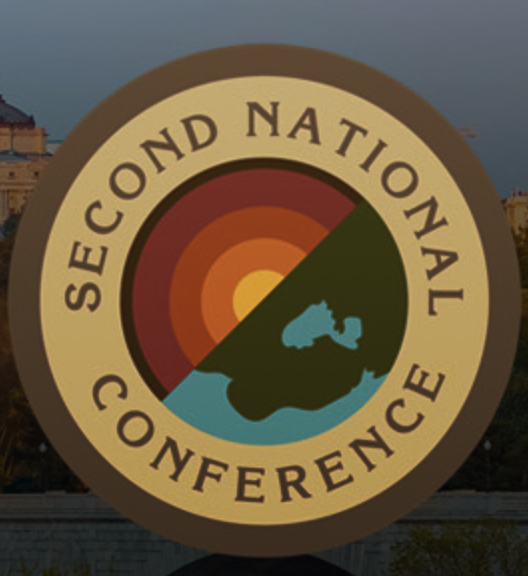 [CONFERENCE] Second National Conference (SNC) on Justice in Geoscience
August 14 – 17, 2022
The Second National Conference: Justice in Geoscience engages intergenerational and convergent coalitions to broaden participation of Black, Native/Indigenous, and Latinx students and scholars in geosciences and related disciplines. The first conference on diversity in the geosciences occurred in 1972 and it is past time to hold another. The Second National Conference (SNC) will feature events and programming that span three themes:
Archival: Reading the past to create paths forward
Urgent: Justice for geoscientists of color
Imaginary: A radically different future
Participant application deadline is 27 April at 23:59 EDT/03:59 +0 GMT
More info here and registration here.
EJ Opportunities
Bass Connections
---
Story+ Project | John Hope Franklin Humanities Institute at Duke University
Applications evaluated on rolling basis (priority deadline was Feb 20th, 2022)
Story+ 2022 is scheduled to run on a full-time schedule from Wednesday, May 11, 2022 until Friday, June 24, 2022
---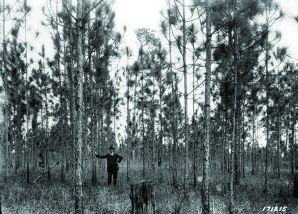 Unearthing Duke Forest
Paid six-week in-person summer research position for undergrad
The ecological history of Duke Forest is embedded within the human history of plantation agriculture, fueled by violent chattel slavery. Hallmark insights about river ecology, biodiversity, community succession, and climate change have come from research in Duke Forest, but what are the conditions that have allowed such research to take place? How does the historical context of the land and people on it affect knowledge production? What stake do researchers have in that history?
Email Dr. Amanda Gould (amanda.gould@duke.edu ) ASAP if interested. More info here.
---
Art as Relation and Repair across Disabled Ecologies and Histories
Paid
The Art as Relation and Repair across Disabled Ecologies and Histories Story+ project is looking for a graduate student to join the team. Story+ brings together a vibrant network of undergraduate researchers, graduate fellows, faculty project leads, local partners, and campus units to collaborate each summer on critical social issues. This six-week paid summer program combines hands-on interdisciplinary arts and humanities research with innovative storytelling to create dynamic outcomes for diverse public audiences. Story+ graduate project managers provide guidance, mentorship, and project leadership to their team.
Applications reviewed immediately on a rolling basis until the position is filled. Please complete an application online and contact amanda.gould@duke.edu with any questions and/or to let us know you might be applying.
---
Understanding Needs to Broaden Outside Use of NASA Data (UNBOUND) for Environmental Justice (EJ)
Fill out this Google form [was due Friday, April 15]
If you have questions, feel free to reach out to the workshop coordinator Regan Patterson at reganpattersonco@gmail.com
3 workshops in April & May
Organizations will receive a $2,500 stipend (half after the first workshop, the remainder after the final workshop)
NASA's Earth Science Division (ESD) is committed to supporting environmental justice communities by expanding awareness, accessibility, and use of Earth science data and enabling contributions to Earth science research and applications. When combined with socioeconomic data, NASA Earth observations can help assess disproportionate environmental impacts and aid in decision-making processes.
To inform this work, the Earth Science Data System (ESDS) Program has launched Understanding Needs to Broaden Outside Use of NASA Data (UNBOUND) for Environmental Justice (EJ). UNBOUND EJ is a multi-session workshop to identify how to make NASA data products more discoverable and suitable for analyses to address environmental justice in relation to disaster preparation, response, and recovery (i.e., flooding, power outages, extreme heat).
The workshop aims to engage data practitioners who are currently conducting analyses in the target disciplines but not currently using NASA data products – although these products might be applicable to their work. Participants in UNBOUND EJ will be asked to commit to three workshop sessions to be held in April and May. Your participation will provide valuable feedback on how NASA can make their data more accessible and actionable in the pursuit of environmental justice.
Past EJ Events
Community Lawyering for Environmental Justice (Jan. 25, 2022)
Air Quality Student Summer Internship (SSI) Program (applications due Feb. 1, 2022)
Duke Blueprint (Feb. 5-6, 2022)
Exposure and Health Effects of Tris(1,3-dichloro-2-propyl) phosphate (TDCIPP) within Inland Southern California Commuters (Mar. 17, 2022)
Coal Ash Symposium (Mar. 25, 2022)
Hybrid Lunchbox Talk: A Journey to Indigenous Participation in Environmental Decision-Making in North Carolina's Coastal Plain with Dr. Ryan Emanuel (Mar. 24, 2022)
The Right to Food in the United States and Globally [Recording] (Mar. 29, 2022)
Lunch & Learn with Dr. Ryan Emanuel hosted by DEJN (Mar. 29, 2022)
Itaipú Roundtable [contact: Jack Kochansky, jbk48@duke.edu] (Mar. 29, 2022)
Environmental Justice: Screening Tools, EJ Indexes, and Justice40 hosted by Resources for the Future (RFF) and the Urban Institute [Recording] (Mar. 24, 2022)
Environmental Justice Series: Climate Migration (Mar. 30, 2022)
Environmental Justice Student Town Hall with Richard Moore (Apr. 6, 2022)
NC BREATH Conference: Health, Equity & The Climate Crisis (Apr. 7, 2022)
People and Nature Symposium (Apr. 9, 2022)
Powwow hosted by NAISA | dukenasa21@gmail.com (Apr. 9, 2022)
From Mining Reclamation to Data Mining: Using Indigenous Data Governance to Advance Open Science with Lydia Jennings (Apr. 12, 2022)
Accompliceship Now! Disability and Indigeneity on the Frontlines of the Climate Crisis (Apr. 18, 2022)
Rooted in Relationship: Power & Privilege in Food Systems (Apr. 21, 2022)
Local Environmental Justice Resources