Student Health is the primary source for a wide range of healthcare services for all Duke Students, many of which are covered by the student health fee. We are here to provide evidence-based, patient-centered health care to our campus community in a professional and compassionate manner that directly contributes to the student's well-being and overall success.
Campus Center Pharmacy – Dental Office – Emergency Assistance – Health Insurance
Immunization Compliance – Make an Appointment
Nutrition Services – Physical Therapy
---
Duke Wellness
DuWell helps students focus on their individual wellness by looking at the integration of many areas of their life through areas of wellness promotion and risk mitigation.
We engage students through a variety of wellness experiences across campus in an effort to manage stress and reduce anxiety while emphasizing self-care.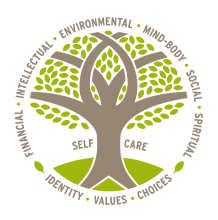 We also provide a comprehensive education framework that addresses topics such as sexual health, alcohol, tobacco and other drugs and how they impact student life. As a student, you have access to resources and information to assist in identifying risky behaviors while working together to brainstorm ideas on how to reduce your risk and implement a harm reduction strategy.
Activities in Student Wellness Center – Drug Education and Harm Reduction – Holistic Wellness – Sexual Health Education
---
---

Duke Reach directs students, faculty, staff, parents, and others to the resources available to help a student in need.
DukeReach is located in the Dean of Students Office and works with departments and groups across campus and in the community, including Housing, CAPS, Student Health, community health providers, the Academic Resource Center, and more.
Are you concerned about your physical or mental health? Has a student's behavior caused you to worry about his or her potential future actions? Learn more…