Highlights
2017
Check out this webinar from PESCII, a conference on place-based transdisciplinary research for global sustainability.
Read here about the workshop held in Rome to discuss a new study that would deepen the knowledge and encourage data-sharing on small-scale fisheries and their socio-economic contributions, and also aim to make policy- and decision-makers aware of the sector's importance.
You can find our Global report on Strengthening Governance of Small-Scale Fisheries: An Initial Assessment of Theory and Practice here.
Watch the trailer of the new documentary we are working on:
 2016
The Washington Post coverage of our study on cooperative resource governance: "How protecting the environment changes human nature"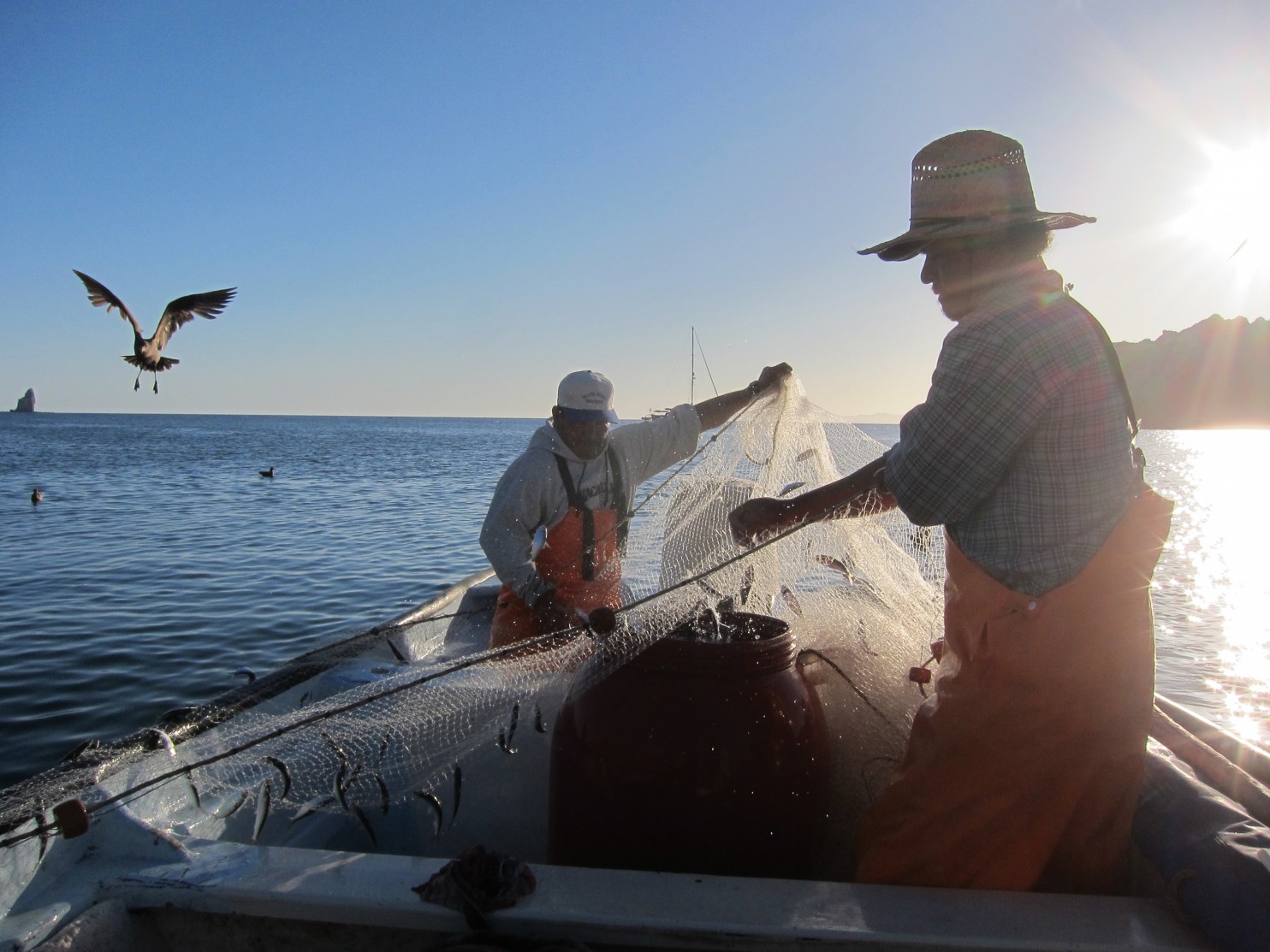 Community Voices from the Sea of Cortez

2014
Coupled social-ecological systems associated with small-scale fisheries in Mexico's Gulf of California
The Basurto Lab is collaborating with Brown University, Scripps Institution for Oceanography, Center for Marine Biodiversity and Conservation, University of Texas, JIMAR, and The Nature Conservancy on "Mexico coupled systems research."
Read the 2014 Project Update here.
2013
The Basurto Lab received Duke's Green Certification Award. Click below for more information.

2012
July 30, 2012 – El Lider de San Antonio. A regional newspaper in Chile reports: "[Scientists] Recommend that the New Fisheries Law Considers Social Science Variables"
2010
Looking Beyond the 'Tragedy of the Commons'
September 16, 2010, Duke University
"Economists have a term to describe fishermen catching too many fish or loggers cutting down too many trees on public land…"
[online]
Editors' Picks
November/December 2010, Environment Magazine
Paper by Basurto and Ostrom (2009) featured in the November/December 2010 issue.
[online]
2009
Fish Shares and Sharing Fish
February 03, 2009, Basurto's work is reported in the New York Times, Olivia Judson's Blog: The Wild Side
"It is the last evening of the marine ecology course my wife and I teach each year at a field station in Bahía de Los Ángeles, a small fishing village on the Gulf of California. We've invited four local fishermen to join us for dinner, and they sit now in plastic chairs on our patio — the guests of honor, with a dozen college kids gathered before them like disciples…"
[online]