Current Training Opportunities at Duke
NEW Opportunity! The Community Engagement Core of the Duke Superfund Research Center is hiring for a summer intern position to support the development of the Duke Superfund Center's community garden engagement project through conducting literature reviews, helping to define the geographic extent of these issues in NC, and creating a resource inventory for community gardeners and other stakeholders. The community garden project will help participants in community gardens in North Carolina understand and reduce their potential exposure to pesticides and soil contaminants. Interested? Email Bryan Luukinen or Professor Liz Shapiro-Garza for more information. The internship will start in early May, 2016.
Internships for undergraduate and master's students – We are now accepting applications for Summer 2016. Positions are open to students currently enrolled in a four year post-secondary institution either as an undergraduate or master's student.  The deadline for applications was February 5th, 2016.
For application instructions, please click here: Duke Superfund Summer Internship Descriptions 2016
Please address questions about applying or internship expectations to Savannah Volkoff.
Curious about what who's worked with us in the past and what their experiences were like? You can read about the work of a few of our interns below, or by reading their blog posts on this website (click the REU tag). For more information about the internships, please contact Dr. Ed Levin by email.
Summer 2014 Interns
Hunter Bradshaw (Project 4)

Hunter is a Florida native and rising senior at Wofford College, a small liberal arts school in Spartanburg, SC. He is majoring in biology and environmental studies and plans to use his knowledge of science to solve environmental issues. This summer he has worked with fungi to be used for bioremediation of PAH-contaminated soil.
Roy Brooks-Rivera (NBTA)
Originally from North Carolina, Roy is a 3rd year undergraduate at the Universidad Metropolitana in Puerto Rico pursuing a B.S. in General Biology. He worked in the Levin Lab on the (NBTA) Neural and Behavioral Toxicity Assessment Core assisting in the development of behavioral test batteries and researching the effects of FM550 (flame retardant) as well as other compounds. He's interested in pursuing an M.D. in Orthopedics as well as a PhD in Biomedical Engineering.
Sasha Burwell (Project 3)
Sasha Burwell is an undergraduate student at McGill University and an REU intern in Dr. Richard Di Giulio's lab. She has been investigating the interaction between temperature and PAH toxicity in Fundulus heteroclitus embryos.
Nishika Karbhari (NBTA)
Nishika is a rising junior at the University of Texas at Austin, where she's majoring in Biology. She'd like to pursue a career in the medical field.

Jasmine Thompson (Project 3)
Read about Jasmine's work here!
Alexandra Valladares (RTC)
Alexandra Valladares has lived in Durham for half her life and finds it to be an ideal hub for the synergy of arts and sciences.  She holds degrees in Chemistry and  Earth Science from NCCU. This summer she participated in research translation and outreach efforts with the RTC to benefit various communities. Alexandra is an artist-in-residence with the Arts and Health Program at Duke and Durham Senior Center for Senior Life, where she is the Adult Day Care musical therapist for seniors suffering from Alzheimer's and Dementia. She enjoys communicating science to promote public health and is using her training experience with Superfund to pursue a career in the science communication field.
Summer 2013 Interns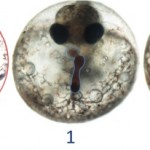 Kristina Black (NBTA)
Albert Chen (Project 2)
Emily Crosby (NBTA)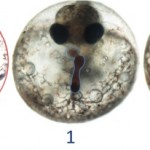 Joshua Davidoff
Lauren Donoghue (Project 3)
My summer with the Duke Superfund Center was the perfect mix of scientific exploration and Durham sunshine to help me strengthen skills for future work in research. The REU program allowed me to spend a significant amount of time delving into a specific project, while also getting to learn about wide scopes of research happening within the Center and partners across the nation. In Dr. Joel Meyer's lab with Project 3, I pursued a project investigating how oxidative stress contributes to mitochondrial dysfunction, such dysfunction as that resulting from exposure to PAHs. We used C. elegans as model organisms for this work, not only because they have similar genomes to humans, but they are also easy to work with and reproduce within days. As a student at a neighboring university, I was fortunate to be able to maintain my connection with the Meyer lab and have continued research during my senior year, expanding upon the findings of my first experiment in the lab into an honors research project that was presented at the Society of Toxicology conference. The lively and positive environment with the Duke Superfund Center has made me feel more confident in future plans to pursue doctoral training in an environmental health field, and my project has contributed considerably to my skills as a researcher on behalf of healthier and safer lives for both humans and the environment.
After graduation from UNC, Lauren received a Postbaccalaureate Intramural Research Training Award for research training at the National Institute of Environmental Health Sciences where she is currently researching estrogen receptor activity and endocrine disrupting chemicals. She will be applying to doctoral programs in Environmental Health/Toxicology in the near future.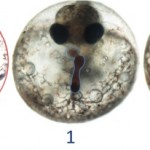 Kelsey Johnson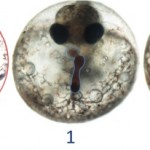 Shawn Muslim (Project 4)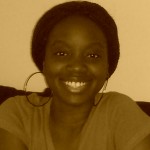 Patricia Cline-Thomas (RTC)
Savannah Volkoff (RTC)
After finishing the last exam of my undergraduate degree at San Francisco State University in California, I promptly packed up and moved across the country to join the Research Translation Core in the Duke Superfund Research Program. I edited a flame retardant factsheet, connected with a riverkeeper organization in Portsmouth, VA, developed educational materials for that organization, and created a Prezi that communicated Project 3 research findings. My summer internship turned into a full-time job and this past year I've continued my work in the RTC, established a research project in Richard Di Giulio's lab, and performed administrative tasks for Duke's Integrated Toxicology and Environmental Health Program. I am currently applying to doctoral programs to continue my education in the environmental implications of persistent and ubiquitous environmental contaminants. Contact: savannah.volkoff@duke.edu
Summer 2012 Interns
Claire Carson (RTC)
Claire is an undergraduate student at Northwestern University, where she is studying mechanical engineering. She is primarily interested in environmental policy and community outreach. Claire worked with research translation core under the mentorship of Charlotte Clark.
Patricia Guedes (Project 3)
Patricia attends school at Mount Olive College, in Mount Olive, NC. She will be a senior this Fall and is majoring in Environmental Science with a minor in Chemistry. Currently, she is thinking about a career in environmental toxicology, but is still undecided.  Within the Superfund Research Center, she works on project #3 with Dr. Di Giulio. The project is about the developmental of PAH exposure, and its adaptation, later life consequences and mechanisms in fishes.
Natushia (Tasha) Harris (RTC)

Tasha is a graduate student and North Carolina Central University (NCCU) with a concentration in Environmental and Earth Science. She received her undergraduate degree in Biology also at NCCU and is currently working with Dr. Charlotte Clark and the Research Translation Core to deliver the SRC results to members of the scientific, governmental, and lay community. She is still uncertain about where her degree will take her, but hopes her experience with the RTC this summer will point her in the right direction.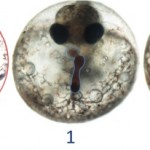 Kelsey Johnson (Project 3)
I investigated the effect of weak aryl hydrocarbon receptor (AhR) agonists and cytochrome P450 (CYP) inhibition on Fundulus heteroclitus and Danio rerio embryos in Dr. Richard T. DiGuilio's ecotoxicology laboratory.  The AhR pathway is involved in regulating metabolic enzymes such as CYP and in the case of CYP inhibition, the organism experiences increased toxicity and  the development of the heart is often adversely affected.  I am currently pursuing a bachelor's degree in Cell and Molecular Biology at the University of South Florida and I am an undergraduate research trainee at Moffitt Cancer Center in Tampa, Florida.  My current project involves the investigation of heat shock protein 90 inhibition to induce apoptosis in non-small lung cancer cells.  My experience introduced me to the collaborative world of research, familiarized me with the scientific process, and provided me with confidence in my ability to perform research alongside graduate students.  Additionally my experience at Duke gave me a passion to pursue research as a career goal.  Upon graduation, I hope to enroll in a MD/PhD program and participate in medical research.
Jina Kim (Project 3)
During my summer as an REU, I worked in Joel Meyer's environmental toxicology lab to explore the relationship between polyaromatic hydrocarbons, a common environmental toxicant, and mitochondrial DNA damage. Mitochondrial DNA damage is increasingly known to be associated with various diseases and disorders, and is of particular interest due to its susceptibility to damage from environmental factors. The experience was incredibly educational and valuable, and ultimately led to independent studies and my senior thesis. This research also helped me determine my post-graduation goals, and I am now pursuing a master's degree in environmental health at the Harvard School of Public Health.
Chantelle Le (Project 4)
Chantalle holds a Bachelor's degree in Chemistry from the University of California, Los Angeles (UCLA). Beginning in Fall 2012, she will be enrolled in the Masters of Engineering Management Program (MEMP), here, at Duke University. This summer, Chantalle is working under Mark Wiesner, Ph.D. on Project 4: Metal-based Nanoparticles and Water Remediation. Our particular focus rests on the heavily polluted Elizabeth River in Virginia. For years, the river has been a site for wood-treatment facilities; landfills; and a place for the storage, assembly and testing of naval gun ammunition. Incomplete combustion products from cresote, an antibacterial wood preservative, have leaked into the river endangering its native population. Our group hopes to determine the efficacy of a nano-bio based effort centered around titanium dioxide nanoparticles in contaminated sediment remediation. We will focus on degrading the organophosphate pesticide, chlorpyrifos.
Amy Lin (NBTA)
Amy is a Duke Pre-Med rising junior majoring in Neuroscience and minoring in Cultural Anthropology. She conducts research in Dr. Levin's lab, studying the long-term persisting effects of in utero exposure to pesticides using a rat model. By employing a series of behavioral assays, she seeks to gain a better understanding of the underlying neurological pathways that are affected by such toxic exposures. She is also involved in nicotine self-administration research. After graduation, Amy hopes to continue doing exciting neuroscience research and eventually go to medical school.
Ryan Nini (ACC)

Under the mentorship of the Superfund Research Program, I collaborated with researchers from multiple research cores to process and analyze various samples from polyaromatic compounds in river sediment to flame retardants in household dust. My time with the Analytical Chemistry Core has been transformative, giving me a newfound awareness of the impacts of chemical use on our environment and in our households. Likewise, my experience working with other research cores enlightened me to the truly collaborative and interdisciplinary nature of science, fortifying my resolve to pursue a research career. The skills I have gained from the Superfund Research Program REU have served me well in my other research internships and will continue to serve me as I take the next step in graduate school. I am currently working as a postbac in the National Cancer Institute at NIH. My research project is to investigate tumor dormancy and the mechanisms that drive tumor resurgence. This is especially important in the context of metastasis where tumor cells will establish in secondary sites early in the disease (remaining undetected) and resurge later. I'll be at the NIH for two years before I go on to a PhD.
Max Spencer (NBTA)
Max has a degree in Biology at Dalhousie University in Halifax, Nova Scotia, Canada. His interests include Genetics and Neuroscience, and he would like to attend Graduate school after completing his Bachelor's degree. He is involved with the Neural and Behavioral Toxicity Assessment Core (NBTA) and works in Doctor Levin's laboratory downtown. He is working with a project that is assessing the effects of early pesticide exposure on neurobehavioral development in rodents.
Nick Tippens
Nick is originally from Winder, GA and graduated from Duke University in 2012 with a B.S. in Earth and Ocean Sciences.  He spent last summer working with the Duke Wetland Center, is spending this summer working with the Superfund Research Center, and plans to work for Playworks Durham in the fall.  Generally, he enjoys basketball, television, movies, dogs, and spending time with his girlfriend.