---
Hayley Hanway
Degree: Master of Environmental Management 2018
Concentration: Ecosystem Science & Conservation
Areas of Expertise: Document-level organization, making a strong argument, tailoring language to fit a specific audience, word-choice and sentence level structure, creative writing projects (if they exist here), resumes, memos
About: Hayley received a B.S. from the University of Michigan, specializing in terrestrial conservation and ecosystem management. For a few years, her colleagues included snow leopards, black bears, and giraffes as she worked at Binder Park Zoo as the horticulturist. Her lifelong love of theatre brought her to work alongside Darren Criss in A Very Potter Sequel. While she prefers creative fiction, she has trained in many styles of writing at the University of Michigan, University of Iowa's Writer's Workshop, and Oxford University. Hayley loves to travel, eat, sleep, and watch the U.S. Women's National Soccer Team. She looks forward to chatting with you!
Contact: hayley.hanway@duke.edu
---
Sarah Sanford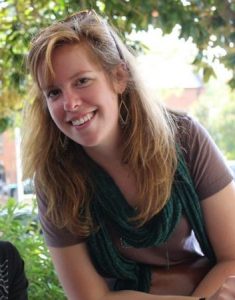 Degree: Master of Environmental Management, May 2018
Concentration: Ecosystem Science and Conservation
Areas of Expertise: cover letters, resumes, memos, research papers, lab reports, professional correspondence
About: Sarah graduated from the College of William and Mary with a bachelor's degree in Environmental Studies in 2012. Before entering the Nicholas School, she worked a variety of jobs ranging from natural resource management to ecotoxicology consulting, as well as some non environmental jobs in the service industry. Sarah is pursuing a career in land conservation and stewardship in the southeast. She enjoys all things outdoors, especially hiking in the Appalachian Mountains and spending time by the river.
Contact: sarah.sanford@duke.edu
---