---
Brendan Hannon
Degree: MEM 2018
Concentration: Energy & the Environment
Areas of Expertise: Document-scale organization, memos, cover-letters, blog posts, grammatical nit-picking.
Current Coursework: Renewable Energy Finance, Environmental Economics, Energy Law
About: Brendan received a BA in Earth and Environmental Science from Columbia in 2011. Between then and now, he has worked as a math teacher and an environmental consultant (he preferred teaching). At the Nicholas School he is focusing on the intersection of energy, food production and ecology. In his spare time, he enjoys getting outsideand looking for birds, spiders and insects.
Contact: brendan.hannon@duke.edu
---
Hayley Hanway
Degree: Master of Environmental Management 2018
Concentration: Ecosystem Science & Conservation
Areas of Expertise: Document-level organization, making a strong argument, tailoring language to fit a specific audience, word-choice and sentence level structure, creative writing projects (if they exist here), resumes, memos
About: Hayley received a B.S. from the University of Michigan, specializing in terrestrial conservation and ecosystem management. For a few years, her colleagues included snow leopards, black bears, and giraffes as she worked at Binder Park Zoo as the horticulturist. Her lifelong love of theatre brought her to work alongside Darren Criss in A Very Potter Sequel. While she prefers creative fiction, she has trained in many styles of writing at the University of Michigan, University of Iowa's Writer's Workshop, and Oxford University. Hayley loves to travel, eat, sleep, and watch the U.S. Women's National Soccer Team. She looks forward to chatting with you!
Contact: hayley.hanway@duke.edu
---
Isshu Kikuma
Degree: Master of Environmental Management 2018
Concentration: Energy & Environment
Areas of Expertise: memos, research paper, professional emails and correspondence, and counseling for ESL students
Current Coursework: Energy Systems Modeling (ENVIRON716), Clean Energy Finance (ENVIRON790-02&03), Climate and Society (ENVIRON552)
Previous Coursework: Environmental LCA (ENVIRON638), Sustainable Business Strategy (ENVIRON831), Stats (ENVIRON710), Energy and Environment (ENVIRON 711), and Energy Technology and Impact on the Environment (ENVIRON631)
About: Isshu received his B.A. in Economics and Geography from the State University of New York at Geneseo in 2016. He grew up in Japan and lived there for 18 years before he came to the U.S. From his experience of Fukushima nuclear plants incident in 2011, he got interested in renewable energy and a sustainable economic growth. He is also interested in corporate sustainability and renewable energy demand from both private and public sectors. Isshu has been involved in campus programming through The Student Association for Geospatial Analysis (SAGA) and FOREM. As a writing consultant, using his own experiences, he is eager to provide some useful resources and tips to international students.
Contact: isshu.kikuma@duke.edu
---
Sarah Sanford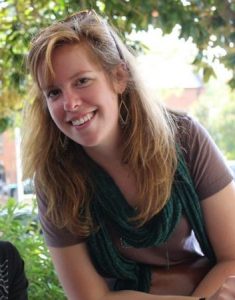 Degree: Master of Environmental Management, May 2018
Concentration: Ecosystem Science and Conservation
Areas of Expertise: cover letters, resumes, memos, research papers, lab reports, professional correspondence
About: Sarah graduated from the College of William and Mary with a bachelor's degree in Environmental Studies in 2012. Before entering the Nicholas School, she worked a variety of jobs ranging from natural resource management to ecotoxicology consulting, as well as some non environmental jobs in the service industry. Sarah is pursuing a career in land conservation and stewardship in the southeast. She enjoys all things outdoors, especially hiking in the Appalachian Mountains and spending time by the river.
Contact: sarah.sanford@duke.edu