May 2017 Newsletter

Incoming Nicholas Class will be Largest Ever!
This fall, one of our largest, most talented and diverse MEM/MF classes in recent memory will join the Duke Environment community. Click here to learn more. >>
Marine Lab's Global Fellows Program Prepares International Leaders in Marine Conservation

For two decades, international conservation practitioners, professors, and graduate and undergraduate students have spent time at the Duke University Marine Laboratory (the Nicholas School's coastal campus) as Global Fellows in Marine Conservation. Click here to learn more. >>
Nic Students Help Corporate Clients Address Strategic Business Challenges

Lenovo Environmental Project Manager and Staff Engineer Sona Stenclova, a 2010 Nicholas Master of Environmental Management graduate, asked a team of Nicholas master's students in the Sustainable Business Strategy course to create water risk maps using World Resource Institute's Aqueduct™ and the World Business Council for Sustainable Development's Global Water Tool©. Click here to learn more. >>
Winners of the 2017 I am Duke Environment Photo Contest

Not only are our students and alumni bright and passionate – they're creative, too! Check out the winning photos from our spring contest, including grand prize winner "Kaelyn on the Bridge," by Kaelyn Maehara MEM'19. Click here to learn more. >>
Duke Marine Lab Launches Lifelong Learning Program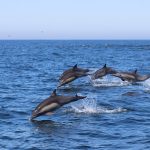 The Duke University Marine Lab is proud to introduce their Lifelong Learning Program – a new summer course designed to explore the diverse world of marine science and conservation, as well as the cutting edge research being carried out at the lab. Participants will explore everything from bottlenose dolphins to the use of drones in marine research! Click here to learn more. >>
Got Earth Day Regrets? 
If you didn't use that opportunity to give to the Nicholas School Annual Fund, don't worry — there's still time! Click here to learn more. >>