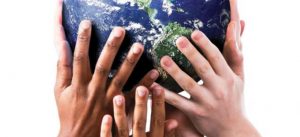 Our Program is strongly committed to improving racial and ethnic diversity in the biological sciences. We actively participate in several programs to attract underrepresented minorities to Duke graduate programs, summarized below. The Duke University Office of Graduate Student Affairs (GSA) and the Office of Biomedical Graduate Diversity (OBGD) for the School of Medicine work together to coordinate, supplement, and expand the recruiting efforts of all Duke graduate departments and programs. GSA and OBGD administrators and staff, as well as UPEH faculty members, visit numerous locations around the country to actively seek out talented minority students. Our active recruiting efforts have led to a rise in the number of applications to the basic biomedical sciences and to the UPEH in particular. We hope that our continued efforts will encourage more minority students to consider becoming the "other kind of doctor."
The Duke Summer Research Opportunity Program (SROP), funded through a combined effort of the Duke Graduate School, the School of Medicine, the Office of the President, and Genentech, provides opportunities for undergraduate minority students interested in cell and molecular biology to do research on the Duke campus and receive orientation and advice about graduate school.
Duke University's Graduate School awards approximately 35 honorary Dean's Graduate Fellowships to the strongest underrepresented minority students in the applicant pool. For students in the UPEH , the fellowships are supplemental in nature, providing enhanced stipend support, tuition, and fees.
UPEH applicants are also eligible for an additional competitive fellowship designed to promote diversity among its graduate students. Biomedical Graduate Fellowships are provided to exceptional applicants who—by reason of their background, culture, socioeconomic status, race, ethnicity, work, and life experiences—contribute to a fuller representation of perspectives within the academic life of the University. The UPEH is committed to promoting diversity by encouraging nominations of students who are Black/African American, American Indian/Alaskan Native, Hispanic/Latino Americans, and Native Hawaiian/Pacific Islanders, as well as students with disabilities, and from financially or culturally disadvantaged backgrounds. All candidates must be invited to interview and be U.S. citizens or permanent residents. The Fellowship provides a $5,000 stipend supplement each year for the first two years of graduate study. Candidates who are eligible for this award will be vetted internally by the program and can be simultaneously nominated for university-wide fellowships such as the James B. Duke Fellowship. The Director of the Office of Biomedical Graduate Diversity, Sherilynn Black, can provide more information about this fellowship and many other opportunities for underrepresented PhD students in biomedical graduate programs. Please visit the OBGD website for more details on the programming and specialized efforts designed to enhance the experience of minority scientists during their time at Duke.