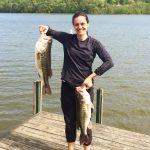 Jessica Brandt (Richard Di Giulio, PhD; Emily Bernhardt, PhD – Fourth year):
Jessica holds undergraduate and master's degrees from The Johns Hopkins University and came to Duke after a year abroad on a Fulbright research grant to Italy. Her dissertation research focuses on the persistent effects of coal combustion residual effluent waste streams to lake ecosystems and selenium toxicity in the context of bioenergetic processes. Her research lies at the energy-water nexus and uses interdisciplinary approaches to address timely environmental problems.

Contact: jessica.brandt@duke.edu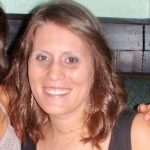 Laurel Coons (Kenneth Korach, PhD; Donald McDonnell, PhD – Fifth Year):
Laurel received her B.S. in Biology and M.S. in Biotechnology from the University of South Carolina. She is both a Ph.D. Candidate and IRTA Fellow. Defing the Molecular Pharmacology of Antagonist-Mediated ERα Activation: The term Selective Estrogen Receptor Modulators (SERMs) has been used of late to describe a group of pharmaceuticals that manifest estrogen receptor (ER) agonist activity in some tissues, but that oppose estrogen action in others. Thus, it may be possible to capitalize on the tissue-selective pharmacology of these drugs and develop them as treatments for estrogenopathies where it is desirable to direct therapy to a specific estrogen-responsive target organ. It has become clear in recent years that the different pharmacological activities of ERα antagonists, agonists and SERMs are determined by their impact on the overall surface topography of the receptor and the effect this has on the recruitment of functionally distinct coregulators. This realization has provided the impetus for research to define the specific ERα-coregulator interactions involved in the tissue-selective antagonist-mediated ERα activation and to exploit these findings to develop compounds with improved therapeutic utility. Contact: laurel.coons@duke.edu
Xiaoxing (Shall-shing) Cui (Jim Zhang, PhD – Fourth year):
For my dissertation research, I design epidemiological studies, implement interdisciplinary research projects and perform statistical analysis in examining the cardiopulmonary health impact of air pollution and exposure reduction with exploratory investigations on the toxicological mechanisms.
I am leading a randomized crossover trial recruiting asthmatic children to investigate potential health benefit of indoor air filtration intervention in areas with high ambient air pollution (funded by Underwriter Laboratory Inc).
Previously I led the implementation and statistical analysis of a crossover study on the cardiopulmonary impact of overnight air filtration among healthy adults (NCT02736487). My responsibilities included identifying the time points and biomarkers for health outcome evaluation, design inclusion/ exclusion criteria and related questionnaires, composition of IRB application, study registration at ClinicalTrial.gov, recruitment and management of 7 research staff and 71 study subjects, budgeting, assessment of cardiovascular outcomes and respiratory inflammation during 16 clinical visits and overseeing the collection, unique numbering and storage of biological specimens. Right now I am conducting mixed effects models on the data collected.
Previously I obtained Master of Science in Public Health degree from Johns Hopkins University, and completed a five-year Bachelor of Medicine program at Peking University
Contact: xc59@duke.edu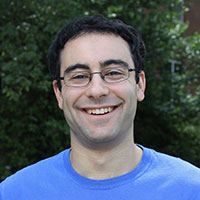 Drew Day (Jim Zhang, PhD – Fifth Year):
My dissertation focuses on using real-world human exposure studies to evaluate the influence of ozone pollution in the air pollution mixture on cardiopulmonary outcomes. In addition, my research uses clinical trials to evaluate the health impacts of different air filtration strategies on cardiopulmonary disease risk.
I have helped to design epidemiological studies, apply for funding from a Chinese funding agency (NSFC), complete all IRB applications, acquire all necessary equipment on-site, and set up a remote field laboratory. In addition, I have been responsible for the collection, field and lab analysis, and data analysis of biomarkers of cardiopulmonary disease risk from a variety of biofluids and physiological tests. These include markers of inflammation, oxidative stress, pulmonary function, vascular function, and hemostatic processes in breath, breath condensate, plasma, and urine samples, in addition to functional markers from spirometry and pulse wave analysis. I conducted most of my field research using Mandarin Chinese, which I began studying in late high school.
I lead a cohort filtration intervention study in Changsha, Hunan Province, China to assess the health impacts of high efficiency particulate air (HEPA) and electrostatic precipitator (ESP) air purification technologies in an area with high ambient air pollution (ClinicalTrials.gov #2014KY107). This trial also included detailed indoor and outdoor exposure analysis for ozone, PM2.5, and other gaseous pollutants to assess concentration-response relationships. Furthermore, I am evaluating data from previous real-world studies of ambient air pollution concentration and biomarker responses to identify interactive effects of individual air pollutants in mixture.
I utilize the R programming language and JAGS to apply frequentist linear mixed effects models and hierarchical mixed Bayesian models to my analysis of intervention effects and concentration-response relationships. In particular, I am interested in the use of shrinkage "ridge regression" priors to reduce parameter estimate bias among collinear predictors and Bayesian model averaging techniques to reduce the impact of model selection on model estimates. In addition, I often use R's "shiny" and "plotly" packages to create online interactive data visualizations (for example, see this introductory Bayesian statistics lesson I created).
As an undergraduate I received a B.A. in Asian Studies, a B.A. in Comparative Literature, and a B.S. in International Studies with minors in Biology and Chinese Language from the Schreyer Honors College at the Pennsylvania State University, graduating with joint honors in Forestry and Asian Studies. I spent a total of 15 months working in Beijing and Shanghai in environmental consulting prior to coming to Duke.
Contact: drew.day@duke.edu
Elizabeth Fleming (Court Hull, PhD – Third year)
Risa Gearhart-Serna (First year)
Risa is a native New Mexican, and an avid believer in interdisciplinary science to protect human, environmental, and ecosystem health. She received a B.S. in Biology and a B.A. in Environmental Studies from Mills College in Oakland, CA. Her primary research interests include the role of toxicants and environmental stressors on tumor development, as well as in the formation of other human diseases. She hopes to influence environmental chemical exposure regulations as well as public awareness and communication of adverse health outcomes research in order to proactively prevent various disease outcomes, especially cancer development.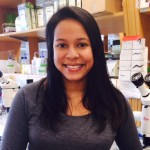 Claudia Gonzalez-Hunt (Joel Meyer, PhD – Sixth Year):
Claudia graduated with a BS in Biology from Henderson State University in 2011 and joined Joel Meyer's lab shortly after. Her work focuses on the effects of environmental toxicants on mitochondrial health and genome integrity, using the nematode C. elegans as a model organism. Particularly, she's interested in metabolism, DNA damage and mitochondrial genome copy number as it relates to neurodegenerative disorders like Parkinson's disease.
Contact: claudia.gonzalez@duke.edu Office: 919-613-8022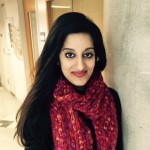 Rashmi Joglekar (Susan Murphy, PhD; Joel Meyer, PhD – Third Year):
Rashmi received her B.S. in Biotechnology from Indiana University in 2013. Her passion for molecular biology and the environment brought her to the UPEH at Duke University where she is currently working in the laboratories of Dr. Meyer and Dr. Murphy investigating the epigenetic mechanisms that regulate brain sexualization. Specifically, Rashmi is using rodent models to better understand the effects of maternal cigarette smoke exposure on the sexual differentiation of the brain. She is actively involved in student leadership at Duke, and hopes to someday pursue a career in policy and environmental justice.
Contact: rashmi.joglekar@duke.edu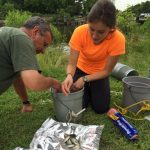 Jordan Kozal (Richard Di Giulio, PhD – Fourth Year)
Jordan holds a Bachelor of Science in Biology from Stanford University (2013). The overarching aim of her dissertation is to characterize the role of mitochondria in the maternal and transgenerational toxicity of polycyclic aromatic hydrocarbons, with applications in both human disease etiology and organismal ecological fitness. She is particularly interested in the potential for transgenerational exposures to reduce an organism's fitness in multiple stressor scenarios, which are becoming increasingly ubiquitous in the environment due to anthropogenic activities.
Contact: jordan.kozal@duke.edu
Tess Leuthner (Joel Meyer, PhD – Second Year)
Tess received her B.S. in Environmental Science from Indiana University, where she studied mechanisms and trade-offs of adaptation to phosphorus and heavy metal pollution in Daphniapopulations. She then conducted research at the UW Milwaukee School of Public Health for two years, studying the effects of developmental exposures to polycyclic aromatic hydrocarbons and dioxins on nervous and immune system development. Currently, Tess is a second year in the Meyer lab, investigating persistent metabolic effects of developmental exposures to mitochondrial toxicants. Her interests also include investigating inter-individual variability in stress response, and how genomic variation (specifically mitochondrial DNA sequence variation) may influence response to stressors at a population level. She plans to develop C. elegans as better prospective ecotoxicological model organism.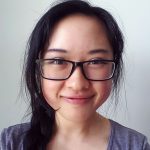 Emily Liang (First year)
Currently rotating in Susan Murphy's lab.
Casey Lindberg (Di Giulio, PhD – Third Year):
Casey received her B.S. in Marine Science with a concentration in Chemical Oceanography from the University of South Carolina in 2014. Currently, she is a third year in the Di Giulio Lab. Her research interests involve Fundulus heteroclitus populations that have adapted to withstand contamination from anthropogenic sources and the effect that resistance has on overall organismal fitness in response to other stressors.
Contact: casey.lindberg@duke.edu
Brandon Logeman (Dennis Thiele, PhD – Sixth Year):
Research is focused on exploring the roles of copper in eukaryotic cells.
Contact: bll13@duke.edu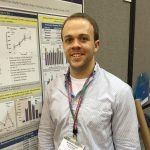 Anthony Luz (Joel Meyer, PhD – Fifth Year):
I graduated with a B.S. in Biology from Cornell University in 2011. Before coming to Duke I spent a year working at the Hudson River Superfund Site, where I helped monitor PCB levels in areas of the river before and after dredging. I am now a fourth year doctoral student in Joel Meyer's lab, and am interested in how deficiencies in mitochondrial DNA content and other mitochondrial processes (fission, fusion and mitophagy) can sensitize an individual to toxicity following mitotoxicant exposure.
Contact: anthony.luz@duke.edu
Kirsten Overdahl (First Year, Rotating)
I graduated with a B.A. in Chemistry with an Environmental Studies concentration in 2015 from St. Olaf College in Northfield, MN, where I worked with Dr. Douglas Beussman on trace analysis of illicit drugs. I then traveled to Scotland to work in Dr. Lee Cronin's Complex Chemical Systems lab at the University of Glasgow before returning to St. Olaf to spend a fifth year completing my B.M. in Vocal Performance. I am thrilled to be at Duke, and hope to delve into non-targeted contaminant analysis, biotoxicity monitoring, and computational toxicology to determine previously-unrecognized compounds and to trace patterns of aggregate exposure. Ultimately, I hope to find efficient ways to use comprehensive data to create proactive, preventative measures and policies.
Contact: kirsten.overdahl@duke.edu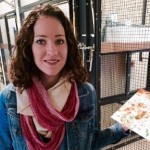 Allison Phillips (Third Year):
Allison received a B.S. in Biochemistry from the University of Puget Sound in 2012. She worked at SomaLogic, LLC, a biotechnology startup company in Boulder, CO before coming to Duke in 2014. Allison aspires towards a career at the intersection of science, leadership and policy. Her research interests include exploring the potential toxicology of novel and emerging flame retardants, studying exposure routes of industrial chemicals and personal care products, analytical chemistry, science policy and citizen science initiatives.
Contact: alp49@duke.edu; phone: (832)-262-3904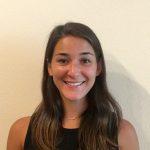 Rose Schrott (First year)
Rose received her B.A. in Biology and Sc.M. in Biochemistry and Molecular Biology from Johns Hopkins University. Her areas of interests include reproductive and developmental toxicology. She ultimately hopes to be involved in research and science communication and education.
Latasha Smith (Joel Meyer, PhD – Fourth Year):
Latasha completed her BS degree in Biology and Marine Biology at the University of North Carolina Wilmington. As part of the Meyer Lab, her current work focuses on toxicant induced changes to the dopamine-mediated behaviors of the nematode Caenorhabditis elegans.
Contact: lls20@duke.edu
Matthew Ruis. (Heather Stapleton, PhD – Second Year)
Matthew graduated from Marist College in Poughkeepsie, NY with a B.S. in Environmental Science in 2015. He studies the accumulation of PBDE's and PCB's in human placental tissue and sex-specific effects. In his coming years, he hopes to elucidate the mechanisms driving sex-specific PBDE accumulation in the placenta.
Contact: matthew.ruis@duke.edu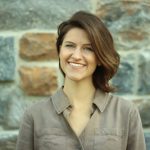 Savannah Volkoff (Claudia Gunsch, Ph.D. – Second Year):
Savannah graduated from San Francisco State University with a B.A. in Environmental Sustainability and Social Justice. She practiced science communication and community engagement with Duke University's Superfund Research Program prior to attending graduate school. Savannah is researching bioremediation strategies in the laboratory of Dr. Claudia Gunsch.
Contact: savannah.volkoff@duke.edu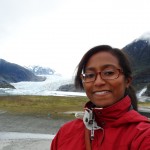 Lauren Wyatt (Bill Pan, PhD – Fifth Year):
Lauren holds a MS degree in Zoology from the University of New Hampshire and a BS in Marine Science and Biology from the University of Miami. She is a fifth year UPEH student and is interested in the genotoxic and immunotoxic impacts of early-life heavy metal exposure.
Contact: lauren.h.wyatt@duke.edu